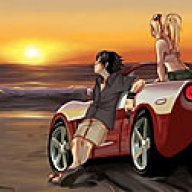 Site Administrator
Staff member
Administrator
Joined

Sep 16, 2000
Messages

13,915
Location
Corvette

1990 Corvette ZR-1
Talk Show Host to be First Corvette Engine Builder
Todd Schnitt ready for 'over the top' experience on Aug. 30

2010-08-24
DETROIT
– Todd Schnitt's fifth Corvette will be unlike any he has had before because he will personally help build the 638-horsepower supercharged small block engine for his ZR1 supercar at the General Motors Performance Build Center.
Schnitt, host of a Tampa-based syndicated radio show, purchased the recently announced optional Corvette Engine Build Experience. He will be on the line at the PBC in Wixom, Mich., on Monday, Aug. 30.
As part of the Corvette Engine Build Experience ordering option, a special Chevrolet concierge is coordinating all arrangements with Schnitt. After the build is completed Monday, the engine will be tracked and sent to the Corvette assembly plant in Bowling Green, Ky., where Schnitt's ZR1 will be assembled with his engine shortly thereafter.
"To build my own engine is over the top," said Schnitt. "When my dealer told me about the option it was like 'Of course, I'll do it, sign me up!'. I can't wait to get there and build my own LS9. It will be the ultimate personalization for my car. I'm anticipating it being one of the coolest things I've done in my life. It definitely makes my 'bucket-list.'"
Schnitt, 44, is the long-time Tampa-based host of the MJ Morning Show and the nationally syndicated Schnitt Show, heard nationally in 31 cities and carried on XM Channel 152.
Skilled technicians at the PBC individually hand build each Corvette Z06 LS7 7.0L engine, Corvette ZR1 6.2L supercharged LS9 engine and a variation of the Corvette Grand Sport's LS3 6.2L engine. The PBC incorporates the best practices of low-volume niche manufacturers and the established quality and manufacturing standards at GM to ensure the highest-quality specialized engines. Schnitt will be closely guided and coached by one of these technicians. His engine will still be covered by GM's five-year / 100,000 mile warranty.
In addition to building their own engines, Corvette buyers can attend driving school in Arizona or Nevada, take delivery of their vehicles at the National Corvette Museum or watch their vehicles being built at the Corvette assembly plant in Bowling Green. Schnitt attended the driving school in conjunction with his 2009 ZR1 purchase and took museum delivery of his 2007 Z06.
Schnitt has been a car fan all his life; one of his earliest memories is having a Corvette Matchbox as a child. He even practiced driving behind the wheel of a classic Corvette as part of his preparation to obtain his driver's license.
The popular host's current daily driver is a 2010 Cadillac CTS-V with a 556-horsepower supercharged small block engine and 6-speed manual transmission. Of the CTS-V, Schnitt says "applause goes out to the GM engineers; the products these days don't leave me wanting for anything."
Schnitt's current order is for a cyber grey 2011 ZR1, the same as his last two ZR1s. The Corvette Engine Build Experience time lapse video is an example what of Schnitt's engine build experience will be like.
About Chevrolet
Chevrolet is a global automotive brand, with annual sales of about 3.5 million vehicles in more than 130 countries. Chevrolet provides consumers with fuel-efficient, safe and reliable vehicles that deliver high quality, expressive design, spirited performance and value. In the U.S., the Chevrolet portfolio includes: iconic performance cars, such as Corvette and Camaro; dependable, long lasting pickups and SUVs, such as Silverado and Suburban; and award-winning passenger cars and crossovers, such as Malibu, Equinox and Traverse. Chevrolet also offers "gas-friendly" solutions, such as the upcoming 2011 Chevrolet Cruze Eco model that is expected to deliver up to an estimated 40 mpg highway, and 2011 Chevrolet Volt that will offer up to 40 miles of electric driving and an additional 300 miles of extended range with the onboard generator (based on GM testing). Most new Chevrolet models offer OnStar safety, security, and convenience technologies including OnStar Hands-Free Calling, Automatic Crash Response, and Stolen Vehicle Slowdown. More information regarding Chevrolet models, fuel solutions, and OnStar availability can be found at
2010 Cars, SUVs, Trucks, Crossovers & Vans | Chevrolet
.