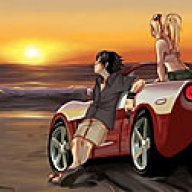 Site Administrator
Staff member
Administrator
Joined

Sep 16, 2000
Messages

13,635
Location
Corvette

1990 Corvette ZR-1
The 2015 Chevrolet Corvette Z06 is the best performance value on the market

The Corvette Z06 is a 650-horsepower wake-up call to the sports car and supercar world. As the fastest production Corvette of all time, the Z06 can streak from 0-60 mph in 2.95 seconds, thanks to the supercharged V-8 under the vented hood of this race-bred performance machine.
BY Kirk Bell
NEW YORK DAILY NEWS
Monday, January 26, 2015, 6:30 AM
Since it was introduced in 1953, the Chevrolet Corvette has defined the American sports car, and for much of that time the Vette has been a performance bargain. The fastest model in the Corvette's first 60 years was the 2009-2013 ZR-1. Though it was priced at $112,595 in its final year, it was viewed as a value buy because its performance was matched only by Ferraris and Lamborghinis at more than twice the price.
Enter the 2015 Chevrolet Z06. Based on the seventh-generation Corvette (C7), the beating heart of the Z06 is the new LT4 supercharged 6.2-liter V8. The LT4 spins out 650 horsepower and 650 pound-feet of torque versus 638 horses and 604 pound-feet for the LS9 in the C6-based ZR-1. Thanks to the LT4, as well as some advanced chassis engineering, the Z06 is quicker around a racetrack than the ZR-1, and it has a starting price of $78,995. How's that for a performance bargain?
To find out if the new Z06 lives up to the hype, we travelled to about the only place you can test the performance envelope of a supercar in January: the Nevada desert, home to Spring Mountain Motorsports Ranch. There we tested the Z06 on the empty desert roads and one of the many road course configurations this country club racetrack offers.
Full Story:
Test Drive: 2015 Chevrolet Corvette Z06 - NY Daily News