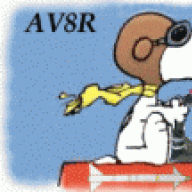 Joined

Feb 27, 2010
Messages

203
Location
Corvette

1974, 1990, 2008 Coupes
This week my C6 Vette 2008 basic coupe's main battery went dead. Curiosly, so did the keyless remote fob's battery, because I couldn't unlock the door after recharging the car battery - the two situations being related, I just don't know. Anyways, I chargd the car and replaced the fob batteries. Both worked fine, so I took her out for a ride (was sitting for about 3 weeks) to make sure the battery was fully charged and not a near dead battery (it's original afaik). It holds strong at 13.6v when driving around, and starts right up.
So good this far, until I see that ubiquitous yellow tire pressure system icon has not gone away and low and behold, there's a DIC message indicating that the tire pressure system needs servicing. When I check the DIC tire pressure page it shows "XX" in all four tire positions. Not good.
Off to Corvette forums and YouTube for TPMS information on how this happens and how to reset or reprogram either the TPMS or Fob or both. Lots of stuff out there from:
- replacing all four wheel TPS (not cheap, about $60 each plus labor)
- resynch the Fob (since its battery died and was replaced)
- relearn the TPMS for each wheel's TPS (different ways: magnet, special device, releasing pressure)
Id rather not have to replace the 4 TPS if this isn't really necessary, rather it being a computer initialization or synchronization issue due to the loss of power on the fob and car batteries.
Unfortunately, Ive yet to find a definitive way to know which corrective path to take. Also I've not found how to relearn the tire pressure for the TPS for a 2008-C6. Seems that the older C5 used a slightly different TPS and procedure for relearning than C6, and I've not been able to get my vette into a relearn mode by pressing both the lock and unlock buttons simultaneously on the fob, whilst the car is running or in accessories mode.
What I need is help with discerning if I need to replace all four TPS devices or if there is a step by step procedure I can follow to restore the TPMS without having to go all in (which assumes the 4 TPS batteries are fine)
And if I must buy four TPS (
ACDelco 25758220 GM Original Equipment Tire Pressure Monitoring System (TPMS) Sensor), and knowing:
a. that they have a battery life of up to 10 years

b. that they have been around for C6 vette s since 2005
How does one know when they buy "new" ones that the internal batteries aren't already mostly used up, being it's now 2018?
(do they have a expiration or make date code?)
Sites that I already looked at:
C6 reset with tool
https://m.youtube.com/watch?v=64-4mnwWwN0
Reset by releasing air
https://m.youtube.com/watch?v=LCmKoTsD9iY
Reset with magnet
https://m.youtube.com/watch?v=uplJ8AaNKjw
Fob resetting:
http://www.corvetteforum.com/forums/c5-tech/3640798-tpms-key-fob-module.html
Last edited: