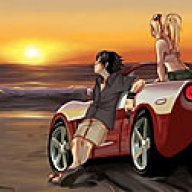 Site Administrator
Staff member
Administrator
Joined

Sep 16, 2000
Messages

13,915
Location
Corvette

1990 Corvette ZR-1
West Covina CA (March 28)--In a joint statement this morning, the Specialty
Equipment Market Association (SEMA), the world-wide trade organization
for businesses involved in the high-performance automotive aftermarket,
and the Southern California Caravan Organizing Team announced SEMA has
become a "Level 1" sponsor of the SoCal Corvette Caravan.
SEMA Vice President Carl Sheffer said, "Well...it's simple. It's the 50th
Anniversary of the Corvette, one of the few cars in the world that's an
American Icon. Since SEMA was founded in the early 1960s, Corvette owners
have supported our members with their business. We want to give some of
that back to the Corvette community. With SEMA's offices about 25 miles
from the SoCal Caravan's start, helping out the California group seemed
like a perfect match. On behalf of SEMA, I wish all the Caravaners a
great trip."
"Capt" Hib Halverson of the SoCalCar Organizing Team said, "We're honored
to have SEMA, which represents thousands of aftermarket companies and
puts on the 'SEMA Show' in Las Vegas every year, involved in our
sponsorship program. If it wasn't for corporate benefactors like SEMA and
the other businesses who've stepped-up to support us, we wouldn't be able
to give all the SoCal Caravaners a great event. Thanks to Carl Sheffer
and everyone at SEMA for getting involved."
>>Goleta CA (March 27)--The Southern California Corvette Caravan departs the
California Speedway on June 22nd, but there are "Feeder Caravans"
starting from far-flung parts of California the day before. Such an event
begins in Santa Barbara, about 150 miles west of the main group's
starting point in Fontana, on Saturday, June 21st and it may well be the
first, official group of cars in the National Corvette Caravan to begin
the trip to Bowling Green. This bunch of Corvetters will get a rousing
send-off luncheon/party put-on by Graham Chevrolet in Santa Barbara at 11
AM on the 21st. At 1 PM, Caravaners from the Central Coast and the Santa
Barbara area will then depart for trip to the headquarters hotel in
Rancho Cucamonga. The SoCalCar Organizing Team appreciates Dick Graham's
willingness to commit his dealership to support our event.
>>Goleta CA (March 27)--The Southern California Corvette Caravan is grateful
for the support of two more new sponsors. Gorilla Travel, the Caravan's
travel agent, has stepped-up with a Level 2 Sponsorship. For nearly a
year, Gorilla Travel, run by Corvette owner, Ron Cohen, has been
assisting SoCal Caravaners in booking hotel space along the Caravan route
and in Nashville and Bowling Green. Those needing hotel booking service
should contact Gorilla Travel at 888 811 APES, or <ron@gorillatravel.com>
or <
www.gorillatravel.com
>.
Another new Level 2 Sponsor is Santa Barbara Bank and Trust, the Central
Coast's premier financial institution. With Santa Barbara Bank and Trust
you get the financial muscle of a large institution but with the service
and attention to detail characteristic of a neighborhood bank. With Santa
Barbara being the start of our Central Coast Feeder Caravan, it makes
sense that the area's bank lends a helping hand to the SoCal Caravan.
>>Goleta CA (March 27)--The SoCalCar Organizing Team is pleased to announce
that Galles Chevrolet of Albuquerque, New Mexico has agreed to sponsor
the lunch stop on the second day of the Caravan. "Galles Chevrolet is the
top-volume dealer in New Mexico," 'Capt' Paul Mariano said, "and was a
great asset to our Caravan route." The Albuquerque lunch stop was the
final major piece of the SoCalCar route itinerary to be put in place by
the Organizing Team. We are glad Galles stepped-in help us out and we
are relieved that we finally have this stop on the Caravan route
finalized.
>>>OTHER NEWS
>>Details on the Santa Barbara Feeder Caravan
Dick Graham, owner of Graham Chevrolet, will get Central Coast caravaners
off to a rousing start. On Sat. June 21st, Graham Chevrolet is throwing
the send-off party for those leaving from Santa Barbara, Santa Maria, San
Luis Obispo, and other nearby areas. All caravan participants and those
Corvette fans wishing to see-off this Feeder Caravan, will meet at Graham
Chevrolet, 301 S. Hope Ave. Santa Barbara at 11:00 AM for a catered
lunch. Local media will be present to cover the festivities and the
launch of the Caravan to Rancho Cucamonga at 1:00 PM. The group will
stop in the Camarillo/Thousand Oaks area to pick up
twenty cars from the Redline Corvettes. Then, it is on to Simi Valley to
pick up cars from the Simi Valley Club.
The ETA at Rancho Cucamonga is 4:00 PM. For more information on the
Central Coast Feeder Caravan, contact Area Coordinator, Paul Mariano, at
vettltd@aol.com
>>Monday Lunch at Galles
In short, Galles Chevrolet is "....saving our bacon," according to
SoCalCar's "Capt" Paul Mariano. Galles Chevrolet's role is a "rescue
mission" of sorts as the original dealer which expressed interest in
sponsoring the Albuquerque stop prior to the change in the SoCal
Caravan's leadership structure had a change of heart about three weeks
ago. This left the Organizing Team scrambling for an alternative.
Fortunately, Jay Goatcher, a Corvette owner in Santa Fe, New Mexico knew
Galles had interest in "club oriented" events and passed that "intel" on
to 'Capt' Hib Halverson. "Capts" Mariano and Halverson conferred and
decided to contact the Galles folks. Luckily, they agreed to Paul
Mariano's appeal for help. We look forward to lunch at Galles Chevrolet
during the Caravan's visit to New Mexico. Again, the Caravan Organizing
Team appreciates Galles' support.
>>How 'bout the Ride Back Home?
"Capt" John Rupp, of the Arkansas Caravan, has volunteered to lead a
group through Southern Arkansas and Oklahoma on the return trip from
Bowling Green to California. At this point, there is no formal plan for
the run back home, but the following schedule, provided by "Capt" Rupp,
might make an interesting and enjoyable part of that trip. Those
interested in caravaning home would meet in Little Rock, Arkansas for an
overnight on July 1st. John Rupp will pick-up the group there and lead a
it over some of the most beautiful Corvette roads in that part of the
country, virtually all of which are unknown to California Corvetters.
This group would overnight somewhere in Oklahoma on Wednesday, July 2nd.
then proceed to California on I-40 the next day. Those wanting to get
involved with this plan, please let your SoCal Captains know and we will
proceed with the planning.
>>The Radio Poll
We know we said we'd make our two-way radio announcement on April 15th,
but we've had a number of questions about how soon we'd make up our
minds. Responses to the poll have dropped off in the last week or so,
leading us to believe, those who will give us an opinion have already
done so. Currently the score is CB 34 and FRS/GMRS 44. We're going to
move the cut-off date for the poll up to April 1st, so if you have an
opinion on what kind of two-way communications system should be used by
the SoCal Caravan, express that opinion ASAP in a private email to
<capt_SoCalCar@earthlink.net>
>>The Send-Off...Again
Just Remember, you don't have to be going on the Caravan to participate
in the festive atmosphere of the Caravan's departure from California
Speedway in Fontana. You can come out to the track at Fontana, send-off
the SoCal Caravan, then spend a day at the vintage road races watching
classic Corvettes on the California Speedways 2.8 mi. road course and
take part in a pace-lap around the track. Admission to the Caravan
send-off is free and special ticket prices for the vintage races and the
pace lap are available from the Speedway. Information can be had from the
Speedway's web site at
www.californiaspeedway.com
>>Check the Web Site.
If you're not regularly visiting the SoCalCar web site at
<
http://caravan.corvettemuseum.com/californiasouthern/
> consider checking
it once every couple of weeks. We periodically update the information
there and recently, we added content about the SoCalCar's sponsors along
with an update of our "Caravaner's Guide" article.
Well, that's it for now.
Thanks for reading.
The Southern California Caravan Orgnizing Team
Paul Mariano and Hib Halverson, Captains