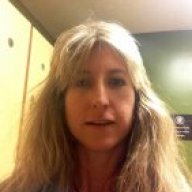 Joined

Jun 12, 2002
Messages

894
Location
Corvette

1990 Convertible
Hi all;
I have a strange phenomena happening. We are working on a 302 (bored to a 306) Ford motor. Fast! At idle, you can put your hand on the #7 cylinder and its cold and also at steady rpm it seems to be misfiring as well out of #7. Here are all the things we've tried so far and none of them have remedied the problem:
1. Checked/switched around plugs and wires - no change.
2. Switched with a new distributor - no change.
3. Messed around with different carb settings and jets (its a 670 Holley) - no change.
4. Ran a compression check in the cylinder - no problem.
Now under acceleration, the tube starts to get hot and when you are on it, it runs like a dream. However, it is misfiring under no load. WHY? At this point we are thinking its something with the manifold. Here is the manifold that is being used:
http://cgi.ebay.com/ebaymotors/Typh...tegoryZ36474QQihZ008QQitemZ180086917676QQrdZ1
What else is there to check? Any thoughts??? :confused