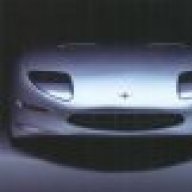 Joined

Aug 2, 2005
Messages

1,767
Location
Long story short, I saw a '98 (more or less) Ford Escort ZX2 across the parking lot at work today and did a double take. "Holy crap! Run-flats on a Ford!"
Lo and behold, I get closer and realize they are hubcaps with the word Ford emblazened on them. :L
They look very much like the real thing; the real deal have an extra lug nut though. I'm going to keep a look out for some on ebay. Might get somebody asking me if my Corolla is a Callaway SNAT.