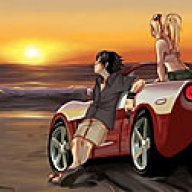 Site Administrator
Staff member
Administrator
Joined

Sep 16, 2000
Messages

13,790
Location
Corvette

1990 Corvette ZR-1
Web changes the rules of our little spy game


Published March 3, 2007
Steven Cole Smith, Orlando Sentinel
In 1964, our local Ford dealer drew a curtain around a new Mustang in his showroom, and at the appointed hour, voila! The curtain parted, and we all got our first look at what everybody knew, even then, was an important car.
Man, times have changed. Even before the Internet, manufacturers had long since given up on the concept that to see a new model, you had to visit your local dealer. Newspapers, magazines, television -- all gave you a first look long before the vehicle hit the showroom. But there was a constant: It was all controlled by the manufacturers.
In the past 15 years, that has changed. There are several people who make a nice living as "spy photographers," seeking out new models as they undergo testing, typically in Death Valley or in Canada, as hot-weather and cold-weather testing really can't be duplicated in a lab.
I used to work for Car and Driver magazine, and for years controlled the purse strings when it came to buying spy photos. Though I never wrote it down, never discussed it with anyone, I had a simple code I followed, because often I would have to explain my decision to buy and print photos of products that the manufacturers were desperately trying to keep secret: I would only buy photos that were taken from a vantage point where most anyone could see the vehicle: no trespassing, no apparent laws broken.
I'll give you an example: Chevrolet had not substantially changed the Corvette since its fourth-generation version debuted in 1984, so the pending arrival of Chevy's fifth-generation, 1997 model was enormous news. When they test in public -- even in the boondocks -- the manufacturers typically mask the vehicle's exterior with black plastic, often covering windows and badges and fender curves so it is tough to get an idea of what the vehicle really looks like.
Long before the 1997 Corvette debuted, I received some nice color photos of the car. They were taken on the top of a mountain in Colorado, by a man who was visiting the state with his family during their vacation. For some reason, the car, likely undergoing altitude testing, had not been masked with plastic. Nothing was left to the imagination.
"Are these worth anything," the man asked.
I paid for his vacation.
Other times, we were just lucky. Dodge announced that it would build a midsized sport ute that would eventually become the Durango. I knew it would use the Dakota pickup as a basis, so I took a photo of a bright red Dakota pickup and sent it to a freelance artist who was an absolute genius with Photoshop, and told him to make the Dakota into a four-door SUV. He and I guessed, and he came up with a superb photo of a vehicle that did not exist. We did not know how close we came until Dodge called and asked who in its organization had leaked the information.
I mention this because of an ongoing drama at Chevrolet, involving an ultra-high-performance Corvette SS, typically referred to internally as the Blue Devil. Rumors suggest it will have more than 650 horsepower from a supercharged V-8, and sell for as much as $150,000.
Last week, photos of a prototype of the Blue Devil appeared on an automotive Web site. They were quickly copied and posted on other automotive Web sites. The problem: They were apparently shot by an employee of a Detroit-area freight company that had been hired by GM to box up the Corvette and ship it to Germany, likely for testing.
The employee used his cell-phone camera to shoot about two dozen pictures of the car, its interior, its engine, its exhaust system, and -- give him credit for chutzpah -- he actually drove the car around the parking lot and reported on the Web about how fast it is.
As you can imagine, General Motors was not amused. The police got involved, the employee was fired, and GM and the freight company are apparently pondering a civil suit, as thus far the police can find no criminal charges to file because the amateur photographer didn't try to sell the photos. GM has requested that Web sites remove the photos. Some have, some haven't. The police report, incidentally, lists the value of the car as $1 million.
This is not unprecedented. Before I left Car and Driver, I was approached by a man who insisted on meeting me, after hours, at the magazine's office. He had Xerox copies of a dozen photos of future General Motors products, mostly Cadillacs, that he wanted to sell me on behalf of some ill friend who needed money for medical treatment. Yeah, right. These were products that, if revealed, would have been devastating to GM.
It was not my job to protect GM, but I thought it would have been wrong to print the photos, which appeared to have been taken deep in the design studios. Probably, I guessed, by a member of the late-night cleaning crew, as the studio was abandoned. I told the man I wasn't interested. I also told a friend who worked for General Motors that they had a problem.
I don't want to criticize the Web sites that printed photos of the Blue Devil Corvette, but I'm glad I don't have to make those kinds of decisions in this atmosphere of knee-jerk pseudo-journalism. The Internet plays by a different set of rules, and some of them make me a little uncomfortable.
Sentinel Automotive Editor Steven Cole Smith can be reached at scsmith@orlandosentinel.com or 407-420-5699.