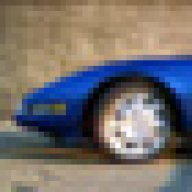 Joined

Nov 15, 2002
Messages

585
Location
Corvette

1993 Medium Quasar Blue Metallic Coupe
Do y'all? Can someone help me help these techs, PLEASE!!!
Switched out the head unit cause it wasn't registering any power.
A/C worked for a day and a half.
New fuses.
Diode at compressor new.
Compressor good.
After that day and a half of air--pushing the buttons turned on the compressor w/ fans running fine--but no cold air coming thru vents.
Push the buttons now--nothing.
Yes, I have the service manuals for my '93.
I'm trying not to have to tell these people their business, but..., my patience is wearing out.
Thanks all for any info, ideas, etc..., you send my way.