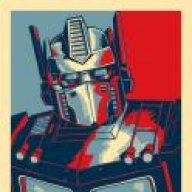 Joined

Nov 2, 2000
Messages

1,302
Location
Corvette

In the market
Well the good news is that Portland has finally gotten some decent sun shine the last couple of days. That being the case I decided to bring Eye Candy out of storage for the week.
The bad news is that in the mornings when I start her up she makes an awful squeeling sound. It seems to be the clutch, cause when I let the clutch out it starts, but when I push the clutch all the way down the noise stops. Fortunatlly it dosent do this forever. It seems like once she heats up the noise goes away. And if I leave her for a couple of hours and come back, there is no noise. Only in the mornings.
Problem two: Being that it's such a beautiful day I decided to take a cruse. I came to a stiop light and when it turned green I gave her some gas. It was more than was strictly required by the situation, but not nearly enough to even bark the tires. About the same time I let the clutch out all the way the car lunged, and there was a loud "POP". At that same time the check engine light came on. I looked in the rear view mirror but didnt see a cloud of smoke, so that's good.
I imedately pulled over into a handy McDonalds parking lot and popped the hood. Everything looked good, no funny noises, all the guages where ok, right where they should be.
So I turned off the engine, waited a few seconds and then started it back up. She fired up right away, all the gauges where fine. The clutch felt fine, no whining or anything, but the check engine light was still on. On the way back home (it kind of cut my joy ride short
) Iwas kind of sacred to get in it, so I didnt push too hard. But what little I did, the throtle response seemed good, and the clutch worked fine. No new noises, everything was good.
Any ideas what happend?
Thanks,
Jason