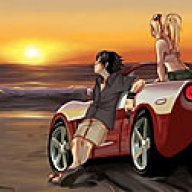 Site Administrator
Staff member
Administrator
Joined

Sep 16, 2000
Messages

13,790
Location
Corvette

1990 Corvette ZR-1
It's well known that the Corvette is one of the safest, best handling sports cars on the road today, but do you feel as though you're capable of utilizing the full performance potential of your Corvette?
BMW actually offers their very own official driving school at the BMW Performance Center in South Carolina. The Driving School offers course instruction for drivers to develop skills that add to the performance and safety of their vehicles, whether they are in a BMW or some other type of auto. The challenging array of asphalt and concrete areas helps teach every aspect of car control.
Their driving school offers the following programs:
Car Control Skills Clinic - Participants in this one-day program will practice accident avoidance on several areas of the Performance Center's driving course, including the water wall corridor, skid pad, slalom course, autocross circuit and lifestyle course. Participants are taught vehicle dynamics and the significance of weight distribution and seating positions and how they effect cornering under controlled and panic breaking situations.

Advanced Car Control Skills Clinic - This two-day session picks up where the Car Control Skills Clinic ends. Participants will spend more time on the skid pad and learn and gain an in-depth exposure to active safety technology to become safer, more responsible drivers.

M School - A one-day class utilizing the high-performance M3 and M roadsters. Participants will experience the dynamics of these high-performance vehicles and understand active safety features while maneuvering through the autocross circuit. Emphasis is placed on car control techniques.

M5 School - This one-day class is included in the purchase price of the 2000 M5. Participants will maximize their driving skills on the autocross circuit, water wall corridor and skid pad to experience the performance and handling of their new cars.

New Drivers Course - The one-day class, intended for inexperienced drivers between the ages of 16 and 19, goes well beyond drivers education available to most teens by offering young drivers hands-on experience for many types of driving situations. Classes cost $300 and are limited to 12 students with both classroom theory and hands-on experience using BMW 3 Series couples and sedans. Students must be at least 16 years old and they must have at least a learner's permit (or equivalent).

Women-Only Car Control Clinic - "Many women have told us they appreciate the camaraderie and fun of sharing a learning experience with a group of other women so we've added a course just for them. The curriculum is the same as our day-long Car Control Clinic, but the experience is definitely different," says Tom Troy, Manger of the BMW Performance Center, where the driving school is based. "The clinic is taught by women, all of whom are accomplished professional drivers."
Bragg-Smith Driving School out in Las Vegas, NV already offers a driving program utilizing Corvettes.
What if Chevrolet offered an official driving school for Corvette and Corvette owners that offered similar programs as the ones mentioned above?
If Chevrolet offered an official Corvette Driving School that taught students the performance limits of the Corvette, safe driving skills and how to properly use the various safety features built into Corvettes, would you consider utilizing such a program?
This Driving School package could even be tied in with the Museum Delivery Package (RPO R8C) and could be as easy as checking off a box on the dealer order form when you go into your local dealer to place an order for a new Corvette.
Combining the Museum Delivery Package with an official Corvette Performance Driving School package, not to mention a tour through the National Corvette Museum and Bowling Green Corvette Plant, would make the entire purchase and ownership experience a memorable one.
Or....say you just want to plan a trip to Bowling Green to visit the National Corvette Museum and take a tour of the plant. Why not enjoy yourself a litte more, and take advantage of an official Corvette Driving School program while you're there?
So.....what do others think? Is this something you would consider in addition to a trip to Bowling Green, or in ordering a new Corvette? Why or why not?
Cast your vote above!
Disclaimer: Before rumors get started, etc., I just want to be clear on something....I'm not aware of Chevrolet even remotely considering such a plan. This is strictly my own idea that popped into my head today and I was curious what others thought. Who knows.....maybe someday they'll see this and think it's a cool idea. You never know.