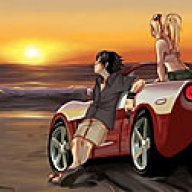 Site Administrator
Staff member
Administrator
Joined

Sep 16, 2000
Messages

13,716
Location
Corvette

1990 Corvette ZR-1
XP-819: The Forgotten Vette
Posted: October 4, 2013 - 1:44pm
By Dan Scanlan
Florida-Times Union
Legendary Corvette designer Larry Shinoda came up with the XP-819 shape in 1964,
its overall look to show up in the Mako Shark concept-derived 1968 C3 Vette. It had
the pointed nose with the edgy fenders rising behind it. The Coke-bottle waist at the
doorline is there, as is the lift-off roof and trailing edges that flow into the tail shape.

​
Mike Yager loves Corvettes.
In fact, the guy who runs Mid America Motorworks, a national after-market supplier of Corvette, Porsche and VW parts, has some of the world's most important Vettes in a collection that starts with a 1954 model and ends with the first 2006 C6 ZO6.
So as Chevrolet's seventh-generation Stingray just now hits the street, Yager is working to fully restore one of the most forgotten chapters of Vette history.
Called XP-819, he calls it "part of the DNA of 'How did we get to where we want to go?'"
"What makes it important as just that next continuation," Yager says. "If you really look at it, CERV 1 was the first rear-engine car and it was the platform to develop the independent rear suspension that ended up on the '63 to '82 Corvette."
Full Story:
XP-819: The Forgotten Vette | jacksonville.com