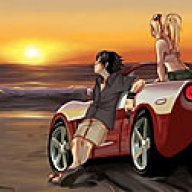 Site Administrator
Staff member
Administrator
Joined

Sep 16, 2000
Messages

13,790
Location
Corvette

1990 Corvette ZR-1
I should probably post this in the Generation Marketplace forum, but since the ZR-1 Forum doesn't see as much traffic as I'd like, maybe this thread will help give it a boost.
Anyway, the following is a list of 1990 ZR-1 parts that someone is selling and I told them I would post them here:
Here' s a list of parts 1990 zr1 parts (unless otherwise stated the
parts
have a little over 2,000 miles on them.)
Front end-less pads and rotors
front spring
front sway bar
set of shocks-18,000 miles
ZF6 transmission- 18,000 miles
Complete rear-disc to disc
Fuel sending unit
gas tank-unknown mileage
windshield wiper motor
AIR motor? thing that looks like a bell by the driver's side front
bumper
spare tire tray
stock exhaust
air conditioning hoses cooling pipes and hoses
four tail lights-used
clutch master cylinder
clutch slave cylinder
camshaft sensor
abs controller-havey piece that's behind the driver's side seat
plenum
coils
heads
ignition module-under the plenum
lt5 wires
stock cams
bell housing
dual mass flywheel
cats
starter
power steering pump
water pump
alternator
fuel injectors with rails
fuel injector housing-both sides
thermostat housing
stock crankshaft
engine block
oil baffle
also have other miscellaneous parts-such as some wiring harneses,
certain
modules, the a/c and heat control panel,seat belts, visors etc.
Neil
Email:
neilfal@aol.com