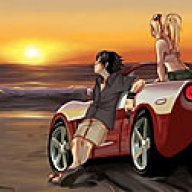 Site Administrator
Staff member
Administrator
Joined

Sep 16, 2000
Messages

13,915
Location
Corvette

1990 Corvette ZR-1

The first production-based LT5 engine built by Mercury Marine for the 1990 Corvette ZR-1 comes up for sale​
The LT5 engine that gave the
1990 - 1995 Corvette ZR-1
the "King of the Hill" status was not only one of the most powerful engines to propel a Corvette, but also one of the most beautiful as seen here.
Shortly after the 1984 Corvette started to hit dealer showrooms, Corvette Engineering went to work trying to figure out how they could legitimately take on the European competition. At the time, GM Powertrain didn't have the technology to really pose a threat to Ferrari and Lamborghini, so Corvette Engineers looked across the pond at Lotus Engineering in Hethel, England for some help.
Designed by Lotus and Corvette Engineers in Detroit, the all-aluminum 5.7 liter small-block V8 LT5 engine was the outcome of that collaboration.
Featuring unique 32-valve dual overhead cam heads, a forged crankshaft, lightweight pistons and connecting rods, and a compression ratio of 11:1, the LT5 generated a whopping
375 hp at 6,000 RPM and 370 lb-ft of torque at 4,800 RPM
. The only thing the
LT5 engine shared
with the base model Corvette's L98 engine was the bore centers. Everything else was unique to the LT5.
Since GM had little to no experience building small-volume, all aluminum engines, Corvette Engineers went to Mercury Marine's MerCruiser division in Stillwater, Oklahoma because of their expertise in manufacturing aluminum outboard motors.
MerCruiser went to work setting up a special section of their facility where the LT5 engine was hand-built to extremely tight tolerance in clean-room conditions.
Proof of MerCruiser's production proficiency was solidified when the LT5 engine was awarded the automaker's most demanding quality certification — GP3 Level 1 — the first GM engine to ever earn that award.
24-Hour World Speed Endurance Record​
In order to solidify the LT5 engine's legendary status, GM set up a small group of Corvette engineers and race car drivers in 1991 to take on the
24-Hour World Speed Endurance Record
originally set by Ab Jenkins in 1940.
As a result, a factory stock 1990 Corvette ZR-1 set seven international and world records:
100 miles (160 km) at 175.600 mph (282.601 km/h)
500 miles (800 km) at 175.503 mph (282.445 km/h)
1,000 miles (1,600 km) at 174.428 mph (280.715 km/h)
5,000 km (3,100 mi) at 175.710 mph (282.778 km/h) (World Record)
5,000 miles (8,000 km) at 173.791 mph (279.690 km/h) (World Record)
12 Hours Endurance at 175.523 mph (282.477 km/h)
24 Hours Endurance at 175.885 mph (283.059 km/h) for 4,221.256 miles (6,793.453 km) (World Record)
The engine you see here is believed to be the very first production based LT5 engine built by MerCruiser. It's currently up for sale by Brett Shank of Automotion Classics who acquired the engine from Rick Kirk, the late owner of RK Machine in Ripley, Oklahoma. Kirk did some of the early LT5 engine prototype work for Mercury Marine in conjunction with Lotus.
Tags on the engine and paperwork inside the shipping crate show that this is unit #0000 indicating that it's the first production based LT5 engine for the 1990 Corvette ZR-1.
While parts of the shipping crate were disassembled for the photos, the LT5 engine remains mounted inside - exactly where it was when it shipped out of MerCruiser.
Shortly after the 1990 ZR-1 debuted, rumors began to float that GM Powertrain engineers were furious at Corvette Engineering for going elsewhere for the LT5 engine. As a result, a fire was lit under some proverbial asses and GM quickly began working on an all new Corvette powerplant that would become the 1992 Corvette's LT1 engine putting out 300 horsepower.
In 1993, Corvette Engineers made changes to the LT5's cam timing and head design resulting in a power increase to 405 hp and 385 lb-ft of torque, but by then, the writing was on the wall.
Because of the higher curb weight of the ZR-1 over the LT1, the base model Corvette was starting to reach the ZR-1's performance capability. According to rumor, GM Powertrain wanted the LT5 "abomination" eliminated and the additional cost of manufacturing the LT5 engine and ZR-1 Corvette was no longer feasible to the bean-counters in Detroit.
"Thunder at Stillwater"​
In November of 1993, GM announced it would phase out the ZR-1 and LT5 engine production would come to an end.
In October of 1993, ZR-1 owners converged on the little town of Stillwater, Oklahoma to pay tribute to the men and women at MerCruiser that helped bring the Corvette to legendary status once again. The two-day event was known as "The Thunder at Stillwater".
The event began with seventy ZR-1 Corvettes escorting the homecoming court and cheerleaders to the Oklahoma State University football stadium where the Corvettes were arranged into a giant "LT5" on the field.
Plant tours followed where the ZR-1 owners were able to meet the dedicated workers who brought the LT5 engine to life.
If you're looking to own this legendary piece of Corvette history, you can contact Brett Shank at
Automotion Classics
.