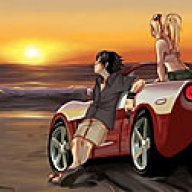 Site Administrator
Staff member
Administrator
Joined

Sep 16, 2000
Messages

13,894
Location
Corvette

1990 Corvette ZR-1
It's been an interesting couple of weeks with all the 2020 mid-engine Corvette buzz floating around!
Last month, Cadillac unveiled the 2019 Cadillac CT6 V-Sport powered by an all new, twin-turbo charged 4.2L V-8 engine. Everyone was quick to jump on the bandwagon believing that we were looking at the next generation Corvette's powertrain since the engine will be build at the Performance Build Center inside Corvette's Bowling Green Assembly Plant. The PBC is responsible for building the Corvette's LT4 and LT5 engines and given that GM Powertrain tends to share its engines across multiple platforms, it was a natural assumption that this new 550 hp engine would find its way between the frame rails of a Corvette. Not so fast claims Cadillac's President!
Shortly thereafter during an interview with automotive media, Cadillac President, Johan de Nysschen, told reporters "Just quit the speculation it's headed for Corvette," he said. "It's not."
A couple days ago, a Chevrolet dealer attending Chevrolet's "Find New Roads" dealer conference at the Mandalay Bay Resort and Casino in Las Vegas, Nevada, claims that during a meeting, Chevrolet reps flashed a couple images that resembled a mid-engine supercar - believed to be the mid-Corvette coming on tap as the next generation Corvette.
Cameras and cell phones were not allowed in the meeting, but supposedly the images were "unmistakably" Corvette.
A couple weeks ago, someone in a C5 Corvette gave chase to a mid-engine Corvette and what appears to be a couple next generation Silverado pickup trucks. However, the video hasn't really hit the automotive media until now.
Unlike self-absorbed videos posted by lunatics that are fortunately, blocked by YouTube, videos such as this one from a guy chasing a mid-engine Corvette are still allowed on the video giant's servers for all of us to enjoy!
The YouTube member who goes by the name "Big Ersk" writes:
"Was just pulling into my neighborhood yesterday afternoon when I spotted a convoy of highly camouflaged vehicles. I immediately knew I was looking at the 2018 Mid Engine Corvette because it was flanked front and rear by 2 unmistakably Chevrolet Trucks, despite the camouflage. These may have been the production versions on all 3 vehicles based on the amount of camouflage. I have never seen a truck as disguised as these two were. It looked like they may have even have wrapped the mudflaps in vinyl on these! Once I finally catch the Corvette, after a 10 mile chase, it takes off! At this point I can't take any more adrenaline, so I back off and head back home."
Enjoy the video below!
<iframe src="https://www.youtube.com/embed/3CkvlN8G-Ko" width="854" height="480" frameborder="0" allowfullscreen="allowfullscreen"></iframe>