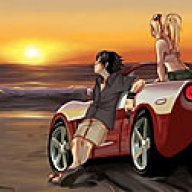 Site Administrator
Staff member
Administrator
Joined

Sep 16, 2000
Messages

13,717
Location
Corvette

1990 Corvette ZR-1
505 Horsepower – Some Assembly Required
First participant in exclusive Crate Engine Build Experience builds LS7

2012-01-16
DETROIT
– With his name inscribed on the "assembled by" plaque affixed to his new 505-horsepower Chevrolet LS7 crate engine, Jeff Kasper can point to his role in
helping birth the high-performance engine
for his project car.
Kasper, a sales and business manager for a semiconductor manufacturer in California, is the first customer of Chevrolet Performance's new Crate Engine Build Experience, which allows hot rod builders to participate in assembly of their in the General Motors Performance Build Center in Wixom, Mich., northwest of Detroit.
The 100,000-square-foot build center weaves the best practices of low-volume niche manufacturers and the established quality and manufacturing standards at GM to ensure the highest-quality specialized engines.
"The build program was the thrill of a lifetime," said Kasper, whose garage contains a new Camaro SS and a Chevrolet Volt electric car. "Going inside the assembly facility and actually participating in building my very own engine greatly exceeded my expectations – and I'd absolutely recommend it to every enthusiast."
Like many enthusiasts, Kasper wanted to build a special car with personal features that reflected his style and involvement, but wasn't adequately equipped t home.
"I don't have a garage full of tools or the resources to build an engine myself," he said. "And time is always a factor."
A crate engine was the logical choice and Kasper became interested in building an LS7 engine when he learned of the Corvette Engine Build Experience, which offers Corvette Z06 and ZR1 customers the opportunity to help assemble the LS7 or LS9 engine that power those production cars.
"I inquired about building an engine, even though I wasn't purchasing a Corvette," he said. "A few months later, I learned about the crate engine build program and made arrangements immediately. I was pretty much on the next plane to Detroit, as soon as I put in my order."
When an order is placed through a Chevrolet dealer, a special concierge contacts the customer to verify participation and help coordinate arrangements. Travel arrangements to and from Metro Detroit are the customer's responsibility, but the concierge helps schedule the engine build; coordinates the customer's activities at the Performance Build Center; arranges local lodging and meals; and arranges ground transportation in the area.
Chevrolet Performance's Crate Engine Build Experience includes part number 19259944 for the LS7 and part number 19259945 for the supercharged LS9 engine. The personally assembled engines carry Chevrolet Performance's 24-month/50,000-mile limited warranty.
"I considered the LS9, but for my project, the LS7 really hits a sweet spot," said Kasper. "And the benefit of a warranty with the crate engine only made the decision easier."
At the build center, Kasper was immersed in every aspect of the engine's assembly, from installing the crankshaft in the cylinder block to topping off the engine with its intake system.
The customer isn't abandoned with the torque wrenches. A specially trained engine builder is on hand to oversee the assembly and use of specialized tools.
"The builders there were great to work with and the whole experience was a lot of fun," said Kasper. "It was fascinating to learn how these engines are built with a combination of hand-assembly techniques and some computer-assisted high-tech tools."
When the engine is assembled, it is started and run through a series of tests, providing customers with confirmation their new crate engine is ready to power their project vehicle.
"I got the most satisfaction and pride when I heard my engine fire up for the first time," said Kasper. "When the engine came to life, it was the payoff for a day's work and it was a satisfying success."
The LS7 purchased with the Crate Engine Build Program has a suggested retail price of $22,756.10 and the LS9 purchased through the program has a suggested retail price of $32,050. See complete details at gmperformanceparts.com.
LS7 specs
Displacement: 7.0L (427 cubic inches)
Bore x stroke: 4.125 x 4.000 inches
Crankshaft: forged steel
Connecting rods: forged titanium
Cylinder heads: CNC-ported aluminum
Valves: 2.20-inch titanium, intake; 1.61-inch sodium-filled, exhaust
Induction: natural aspirated
Compression ratio: 11:1
Horsepower: 505 @ 6,300 rpm
Torque: 470 lb-ft @ 4,800 rpm
LS9 specs
Displacement: 6.2L (376 cubic inches)
Bore x stroke: 4.125 x 3.620 inches
Crankshaft: forged steel
Connecting rods: forged titanium
Cylinder heads: roto-cast aluminum
Valves: 2.16-inch titanium, intake; 1.59-inch sodium-filled, exhaust
Induction: supercharged
Compression ratio: 9.1:1
Horsepower: 638 @ 6,500 rpm
Torque: 604 lb.-ft. @ 3,800 rpm
Founded in 1911 in Detroit,
Chevrolet
is now one of the world's largest car brands, doing business in more than 140 countries and selling more than 4 million cars and trucks a year. Chevrolet provides customers with fuel-efficient vehicles that feature spirited performance, expressive design, and high quality. More information on Chevrolet models can be found at
www.chevrolet.com
.