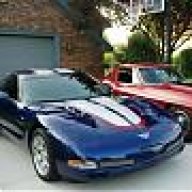 Joined

Jun 7, 2005
Messages

763
Location
Corvette

67 427 tripower,68 427 tripower,04 Z16, 62 340hp
Well when I pulled the distributor from the old intake, I did'nt mark the location of the rotor under the cap. But when I pulled it, I did'nt touch it, so the rotation should be close to where it should be when I reinsert it. "RITE" ??

My question is if I have'nt cranked the engine at all can I just drop it rite back in or do I have to bring #1 cylinder to top of comp. stroke, and then point #1 wire at #1 cylinder.:confused
I promise this will never happen again....
Anybody w/ TI dist. experience-please help.. ;help