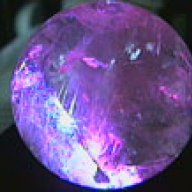 Joined

Feb 13, 2001
Messages

3,471
Location
Corvette

88 Convert ( SOLD ) /1973 coupe 4 speed/1964 Vert!
Ok....10 yrs ago
(before the car went into drydock)

I had the front end rebuilt, New rancho suspension
Ball joints, tierod ends, bushings, springs ETC.

Now because of that FLIPPIN power steering leak my driver side lower bushings are shot!

So off she went to the shop.

New bushings are being pressed in ( Ball joints are OK) and I'm changing the springs back to stock.

( car sat up to high )

But I was going to change to urethane a arm bushings but the Frame guy ( had some minor cracking on the lower mounts ) stated that the urethane are a pain to install,squeek,and ( depending on the manufacturer) have a tendency to loosen up the bolts.... Back to rubber I went.

The car is going to be a sunny day cruiser, not a race car.


Any thoughts on these issues

Mike

Charging the reworked AC today too!