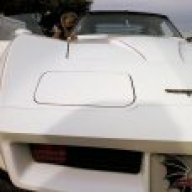 Joined

Jan 23, 2003
Messages

473
Location
Corvette

1981 White/ Red int.
Besides the Fuse Block is there anything that would (Trip-off) the AC Compressor and Fan Blower Motor?
Reason...I turned on the AC it worked great for a few moments (very cold) then it went Dead...no blower Fan no click/click to the AC Compressor nothing! All Fuses in the block are ok. Then, after some time with the AC switch on OFF and then back on > The AC and Fan Blower Motor worked fine again for a few moments then, everything died again.
;help

PS. even with the AC/Heater slider on the OFF position and w/the Key on "Run"...I always had a little Fan running noise...that's also dead now.