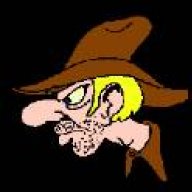 Joined

Apr 17, 2001
Messages

841
Location
--------------------------------------------------------------------------------
One of my friends recently got hurt when a cheap 750lb capacity engine stand (LIKE THIS but not this brand)
http://www.northerntool.com/cgi-bin/ncommerce3/ProductDisplay?prrfnbr=776855&prmenbr=6970
tipped over,I build engines on a semi- pro basis, do yourself a huge favor and buy this engine stand,(BELOW) you can,t beat a 2000lb capacity for $80 and Ive got 4 of them in the shop now, you cant stop an engine if it starts to flip when your torqueing the bolts and if you get cought between the engine and the floor the damages to your body will cost thousands and months to repair , be smart and use the CORRECT TOOLS FOR THE JOB!
http://www.northerntool.com/cgi-bin/ncommerce3/ProductDisplay?prrfnbr=19976&prmenbr=6970
And your correct about the high shipping cost if you order one but I live about 90 miles from a store so I just drove over and bought a few several times for myself and my friends, why not check if theres a store near you?
youll also need mounting bolts for the engine,4" grade 5 will work with a few washers installed on the bolts under the bolt head but 4" or 3 1/2" long 3/8" NC grade 8 bolts are what you should use,(4" will require a few spacer washers, 3.5" can only use 1 washer and still be long enough) remember the differance in cost between grade 8 and grade 5 is less than $2 and the grade 8 is several thousand pounds of shear strength stronger, your life could depend on that $2 worth of extra strength (its your choice but my butts worth $2 extra, I think youll be inclined to spend the $2 more if you think it over) BTW a little trick is to slide a washer onto the bolt before inserting it in the mounting head and slip a 2" piece of 3/8" fuel line over the bolt from the front on each bolt in the tool head after the bolts inserted , this tends to keep them from fallin out when an engine is not installed on the stand, which is how those grade 8 bolts get lost!