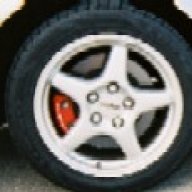 Joined

Jun 20, 2002
Messages

2,509
Location
Corvette

none right now :(
Just watched the video. Great info.

I have a 98, the recall has been done. Car is an auto and the column doesn't lock anymore. I am currently getting Service Column Lock. Car has 90k miles and an Optima Red Top that was installed less than a year ago. The car was just driven on a 5 hour trip last Thursday, then I drove it to and from work Friday. My brother took it on Saturday, washed it, parked it in the Garage. Saturday afternoon he was going to take my son for a ride and this all started. I get the pull key message, then service column lock.

So far we checked the fuses, pulled them, waited, and plugged them back in. I disconnected the battery, waited, and reconnected. Still no dice. I ordered the LCM5 last night but after seeing the video I'm not sure if I should install that or not based on the warnings.

So... what next? I can put the car on a charger tonight and try it to see if it is a voltage issue but seeing as the car was just driven on a trip, recent battery, and has been a daily driver its whole life am I barking up the wrong tree?
Last edited: