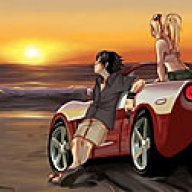 Site Administrator
Staff member
Administrator
Joined

Sep 16, 2000
Messages

13,915
Location
Corvette

1990 Corvette ZR-1
The much-hyped Buick Bengal roadster is one of at least two planned General Motors products that new "product czar" Bob Lutz has ordered cut, TheCarConnection has learned. The sleek, sporty convertible simply faced too many potential production problems and escalating costs estimates.
Last week, Lutz announced there will be "turmoil and change" in GM's product plans, and sources reveal that wasn't an overstatement. It appears the planned replacement for the Pontiac Bonneville has been canceled, as well, as has the replacement for the European Astra—though the latter decision was made pre-Lutz. The Astra action could pose problems for Saturn, since it intended to share the same new Delta platform, which would have meant better economies of scale.
In other product plans, the next-generation Corvette, codenamed C6, has been delayed, posing problems for the Vette's 50th anniversary plans in 2003.
Also delayed are the next Buick Regal, Pontiac Grand Prix and the Cadillac Seville. The Caddy looked too much like the new and smaller CTS. Design changes, including a more gracious rear roofline, should push the Seville back about five months. Several products have reportedly moved ahead in GM's schedule, including the three-row version of the new Saturn VUE.
Lutz: "Turmoil and Change" at GM by Paul A. Eisenstein(12/17/2001)
http://www.thecarconnection.com/index.asp?article=4466