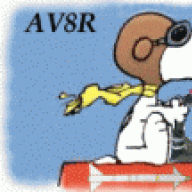 Joined

Feb 27, 2010
Messages

203
Location
Corvette

1974, 1990, 2008 Coupes
Ive noticed that when my C6 coupe gets hot inside (summer heat or heater running), the Nav system will fail to read the DVD.

Ive tried all the simple tricks like air blow out the dust, dvd lens cleaner and another new GPS DVD. Same thing. Im pretty sure this is an electonics component thermal sensitivity issue as this 2008 40k miles California car ages.

To test this theory, i can run the heater at 90* full fan and after a little while 5-10 minutes, the NAV will stop working and post on the screen it cannot read the DVD. Turning off the radio or nav stack for a while or restarting the car wont help. Only waiting until the next day when instart up the car when cool in the garage will it run again until it gets hot again.

I had this idea about getting it to work again after it gets hot, and that was to run the a/c full blast and shut the vanes of the two ports above the NAV-Radio-CD system for a while. And sure enough, the NAV ran fine again. Obviously the issue isnt DVD condition or lens reading caused; rather its electronic components over heating due to the ambient heat, heater, or maybe even engine heat rising up to the center console. Point being, this is a heating and electronic shutdown cause and effect situation. Likely that over time, the electronic componnts are temperature sensitive enough to cause temporary or eventual total failure.

Being around electronics all my life as an EE, its my theory that either the components are not fully automotive temperature rated and quality parts, or that the heat within the radio stack console gets hotter than what the devices were rated for.

This happens so much on these C6 systems, im thinking this should have been a recall of the Denso Nav-Radio-Cd system or a heat resistent blanket should have been installed to shield the electronics from heater or engine heat.

Im probably going to have to replace mine or only run it with A/C running.

Is there a good video on how to remove/replace this unit without damaging the console?