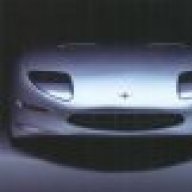 Joined

Aug 2, 2005
Messages

1,767
Location
I just found in one of my sporatic searches, that Callaway has been added to wikipedia.
http://wikicars.org/en/Callaway#External_Links
I'm not entirely sure what is already written there is correct.
Some of you might be interested in contributing information or correctiong what is already there. I bet Jerovgfn would like to contribute some VW facts and Chris, I simply don't know how you could resist some B2K info
. If Tony is still a reader of this message board, and has time, it would be cool if he could write about the C9.
I'll be adding my C8 article I never finished writing... after I finish it. I was going to put it on there as is, but I noticed that some things are outdated. (such as the info on the black C8 with stripes that was wrecked a few months ago-- I still have it down as a functioning car). Tony and CallawayC8 could of course improve on what I going to add.