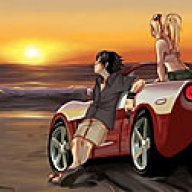 Site Administrator
Staff member
Administrator
Joined

Sep 16, 2000
Messages

13,913
Location
Corvette

1990 Corvette ZR-1
If you had to buy your Corvette all over again, would you?
Consumer Reports recently asked its subscribers this same question and to rank their favorite cars and car brands in it's annual Owner Satisfaction Survey.
It's an interesting survey because it gives you some valuable insight in what car owners currently think of their rides and what car buyers may be shopping for.
Data was collected on more than half a million cars a brand ranking was established based upon whether or not owners would purchase the same vehicle or not.
Subscribers who responded to the survey also rated their cars in six important categories:
Driving experience

Comfort

Value

Styling

Audio

Climate systems
Below are the results for the major car brands:
Tesla (90)

Porsche (85)

Genesis (81)

Chrysler (78)

Audi (76)

Mazda (76)

Subaru (76)

Toyota (76)

Honda (75)

Lincoln (75)

Mini (73)

Ram (73)

Kia (72)

Chevrolet (72)

BMW (72)

GMC (72)

Ford (70)

Lexus (70)

Volvo (69)

Dodge (68)

Jeep (68)

Mercedes-Benz (67)

Volkswagen (67)

Hyundai (67)

Buick (66)

Cadillac (64)

Infiniti (60)

Mitsubishi (58)

Nissan (58)

Acura (58)
When it came to ranking the most satisfying cars to own, the Chevrolet Corvette was one of them.
However, if the Corvette is one of the most satisfying cars to own, why have sales been sliding the last several months, and GM offering greater incentives on them?
Over the last couple of years, we've been seeing consumers moving from mid-size sedans and recreational sport vehicles to cross-overs and SUVs. These types of vehicles have become increasingly attractive to consumers because manufacturers have been able to decrease their fuel consumption while increasing their capability and sportiness.
It's much easier to fit a budding family into an SUV than it is a Corvette, and let's face it; the Corvette is a recreational sport vehicle meant to enhance the fun of driving and enjoyment of the open road just like all other sports cars that fall into this category. Hauling the kids back and forth to school or groceries for a budding family, isn't really one of the Corvette's strong suits!
We also saw an interesting anomaly with the Corvette brand this year. The Corvette plant shut down for a few months just after 2018 production started in order to upgrade the assembly line and bring the paint shop online.
However, in early October,
GM announced
that they would no longer accept orders for 2018 Corvettes and would start accepting orders for 2019 Corvettes instead.
According to Harlan Charles, Corvette and Camaro Brand Marketing Manager, there were some electrical components that needed to be changed over as well as a change to a new Mobil 1 oil as factory fill, and it was decided to initiate these changes early and conduct a model year break. As a result, there would be no apparent changes in the Corvette to owners.
This left dealers with a surplus of 2017 Corvettes, and now 2018 Corvettes on their lots. From a Chevy dealer's perspective, how do you move not one, but two model years of a product while customers are able to order the next model year coming up?
We also saw increasing rumors, spy shots and videos of ZR1 prototypes and supposed, next generation mid-year Corvettes out testing in various parts of the country. With rumors of the "King of the Hill" making a return to send off the C7 Corvette generation and the possibility of a whole new Corvette platform being tested, sales of 2017 and 2018 Corvettes started to drastically slide compared to sales numbers just one year ago.
Taking all of this into consideration, you can now start to understand while Corvette sales have been sliding while GM had to start increasing sales incentives in order to continue to make the Corvette appeal to a decreasing market.
Regardless, the Corvette is still one of the cheapest and most enjoyable cars to drive as compared to its competition. With the C7 generation, we saw a massive improvement in style, build quality and interior quality over the previous C6 generation.
When GM invited us up to Detroit in January of 2013 to see the official unveiling of the C7 Corvette at the North American International auto show, we had the chance to interview several of the engineers that were involved in the design and engineering of the C7 Corvette. In all of the interviews we conducted, you could tell that incredible care and detail went into the fit and finish of this all new Corvette and everyone within GM that had a hand in its development, were extremely enthusiastic to bring the C7 to market.
Click here
to read those reviews.
Now that the 2019 Corvette ZR1 has been
officially unveiled
and more and more spy shots of the proposed
mid-engine C8 Corvette
are popping up, it's apparent that the Corvette marque will continue to appeal to consumers for many years to come!
You can
click here
to read Consumer Reports' full report.