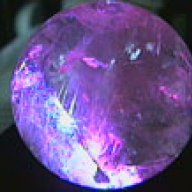 Joined

Feb 13, 2001
Messages

3,471
Location
Corvette

88 Convert ( SOLD ) /1973 coupe 4 speed/1964 Vert!
Without going into the WHY these are under the hood.. ( I believe the " thinking " was lost somewhere in the 80's )...
CURRENTLY:
M-20 transmission
14" Flywheel
11" 10 spline clutch
Lakewood scatter shield
My clutch was down to the rivets.. and the flywheel, pressure plate & driven disc are SMOKED and cracked
Which I ( as of today ) have the correct NEW parts at the mechanic...
I wanted to have a stock bell housing installed while I had it all apart...
What I have is a GM CHEVY BELLHOUSING 3840383 SBC 383 4 SPEED MUNCIE CAMARO ....
http://www.1968ss.com/0383.ASP
and I have a flywheel ready to go ( off the 64 build ) which is a 14 as well But uses a smaller pressure plate & driven disc.. The local parts store has the smaller clutch kit ( 10.4" )
I have the "feeling" that this bell housing is for the smaller 10.4 " clutch.
The shop manual is no help on spec's, that I have found.
For Use With 11 Inch Clutch & 14 Inch OD Flywheel

11 Inch Bare Aluminum Bell Housing
Has The Cast Number 3899621 Stamped On The Side

AND
1966-1981
Bell Housing GM # 3899621
Fits
1966 427-425 HP only
1967-1968 427 (Excluding L88)
1969-1981 350 and 454
or other applications using 168 tooth Flywheel for 11" clutch
Ok according to this:
http://gmheritagecenter.com/gm-heritage-archive/vehicle-information-kits.html
All engines for 73 have an 11" clutch
So here are the motor head questions...
Most auto parts stores state I "SHOULD HAVE" an 11" 26 spline.....
So any "advise" would be greatly appreciated.
Thanks
Mike
Last edited: