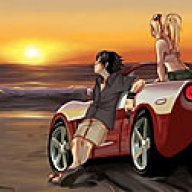 Site Administrator
Staff member
Administrator
Joined

Sep 16, 2000
Messages

13,593
Location
Corvette

1990 Corvette ZR-1
<img src="/images/design/front/2PRI2976.jpg" width="175" height="130" border="1" alt="" align="left" hspace="5" vspace="5" />
Corvette Racing Sweeps ALMS Championships
Gavin and Beretta Clinch Manufacturers, Team and Drivers Championships with Runner-Up Finish in Season Finale
​
FOR RELEASE: 2006-10-22
GM Media
MONTEREY, Calif., Oct. 21, 2006 – Corvette Racing capped Corvette's 50th anniversary in international road racing by sweeping the American Le Mans Series manufacturers, drivers and team championships in tonight's season finale at Mazda Raceway Laguna Seca. A runner-up finish by Oliver Gavin and Olivier Beretta in the No. 4 Compuware Corvette C6.R at the Monterey Sports Car Championships wrapped up Chevrolet's sixth consecutive manufacturers' title and gave the pair their second straight drivers championship.
The four-hour race was hard fought from the green flag as all four GT1 contenders finished within one lap of each other. The Aston Martin DRB9 of Stephane Sarrazin and Pedro Lamy won by 4.945 seconds over Gavin and Beretta, while the No. 3 Compuware Corvette C6.R of Johnny O'Connell and Ron Fellows took third place by .474 seconds over the Aston Martin of Tomas Enge and Darren Turner.
"It's fantastic that we've won the championships again," said Gavin. "This season has had some ups and downs, some great racing and some frustrating racing, and in the end we've come through.
"It was really close at the finish and we didn't know whether Olivier was going to be able to catch Stephane," Gavin continued. "He got close but then hit traffic, and then we just ran out of time."
Beretta had the best seat in the house after passing his teammate O'Connell for second in the Corkscrew with 13 minutes to go.
"The final stint was amazing," said Beretta. "We had two options today – Olly and I knew we just had to finish the race to win the drivers championship, and on the other hand we really wanted to push hard and win the manufacturers championship for Chevrolet. So I tried to forget about the drivers championship and push hard to show that Corvette was still No. 1 even with all of the handicaps we have been given this year. Corvette Racing is a great team and they gave me a great car. This is my fourth ALMS championship, but this one is the sweetest."
The race almost went awry for the No. 4 Corvette at the start when Beretta was hit from behind by a Ferrari, damaging the left-rear fender. Two laps later, a fortuitous caution period allowed the pit crew to reattach the fender without losing contact with the leaders. Then shortly after the first hour, Beretta passed Lamy for the GT1 lead. For the next 20 minutes, the GT1 contenders ran nose-to-tail in a four-car freight train.
"That was a tough race against a tough competitor," said team manager Gary Pratt. "When the No. 4 car was hit and then the caution came out I said to myself, 'This is going to be our lucky day.' We got it fixed and went right back out there and raced them again."
The race become a strategic chess match when the two Corvettes made their fifth and final pit stops under caution at the 2-hour, 48-minute mark, ensuring that both cars could run to the finish without another stop. When the class-leading No. 007 Aston Martin pitted with a flat tire at 3:16, the championships were virtually clinched as the Corvettes were running comfortably in second and third.
O'Connell relentlessly cut the No. 009 Aston Martin's advantage by a second a lap, passing for the lead in Turn 11 with 27 minutes remaining – but the Aston countered and regained the lead going into Turn 2.
"It was a great battle," O'Connell declared. "We got by them, he got back by me, and then I got punted by one of the prototypes. I thought we might have hurt the car, but we never gave up, and that's the mantra of Corvette Racing."
"We've got a whole winter to train and I'm looking forward to next year," O'Connell continued. "With all of the challenges that were presented to Corvette Racing this year, for Chevrolet to win the manufacturers championship and for the No. 4 car to get the drivers championship says a lot about the depth of this team."
Corvette Racing program manager Doug Fehan agreed: "As I said before it started, it was going to come down to who made the fewest mistakes and who had the best strategy. We planned our pit strategy to set up for a long final run. It worked to our benefit, and securing second and third was what we needed to clinch the manufacturers championship.
"Winning this championship for the sixth straight year sends a tremendous message about the durability, reliability and performance of Corvette, Chevrolet and all General Motors products," said Fehan. "It's a testament to how hard this race team works."
Corvette's first class victory at the 12 Hours of Sebring in 1956 was the first step onto the world stage that established Chevy's sports car as a contender in top-level competition.
"Winning the American Le Mans Series championship puts an exclamation point on Corvette's 50th anniversary in international road racing," said Ed Peper, Chevrolet general manager. "We began the year with a victory in Sebring, the site of Corvette's first major win in 1956. In June we celebrated Corvette's fifth win in the 24 Hours of Le Mans, the world's greatest sports car race. Now with this championship performance today at Laguna Seca, we've again shown why racing is such an important part of Corvette's heritage. On behalf of the entire Chevrolet organization, I congratulate the drivers, mechanics, engineers, support personnel and team managers of Corvette Racing. They're the best in the business, and they proved it again today."
The 2007 American Le Mans Series will begin with the season-opening Mobil 1 Twelve Hours of Sebring in Sebring, Fla., on Saturday, March 17, 2007. The 12-hour endurance race will be televised live on SPEED.
Monterey Sports Car Championships GT1 Results

Pos./Drivers/Car/Laps
1. Lamy/Sarrazin, Aston Martin DBR9, 153
2. Gavin/Beretta, Chevrolet Corvette C6.R, 153
3. Fellows/O'Connell, Chevrolet Corvette C6.R, 152
4. Enge/Turner, Aston Martin DBR9, 152
GT1 Championship Standings (unofficial after 10 of 10 events)
Manufacturer/Points
1. Chevrolet 189
2. Aston Martin 186
3. Saleen 14
Driver/Car/Points
1. Olivier Beretta/Oliver Gavin, Corvette C6.R, 176
2. Stephane Sarrazin, Aston Martin DBR9, 163
3. Tomas Enge, Aston Martin DBR9, 159
4. Ron Fellows/Johnny O'Connell, Corvette C6.R, 152
5. Pedro Lamy, Aston Martin DBR9, 147
6. Darren Turner, Aston Martin DBR9, 146
NEXT EVENT
March 17, 2007, Mobil 1 Twelve Hours of Sebring, Sebring International Raceway, Sebring, Fla.
TV: SPEED
General Motors Corp. (NYSE: GM), the world's largest automaker, has been the global industry sales leader for 75 years. Founded in 1908, GM today employs about 327,000 people around the world. With global headquarters in Detroit, GM manufactures its cars and trucks in 33 countries. In 2005, 9.17 million GM cars and trucks were sold globally under the following brands: Buick, Cadillac, Chevrolet, GMC, GM Daewoo, Holden, HUMMER, Opel, Pontiac, Saab, Saturn and Vauxhall. GM operates one of the world's leading finance companies, GMAC Financial Services, which offers automotive, residential and commercial financing and insurance. GM's OnStar subsidiary is the industry leader in vehicle safety, security and information services. More information on GM can be found at
www.gm.com
.
###
CONTACT(S):
Rick Voegelin
GM Racing Communications
(831) 761-2201
rickvoegelin@compuserve.com