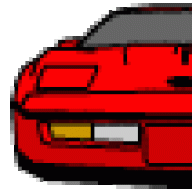 Joined

Jun 17, 2002
Messages

26
Location
Corvette

1987 Black Coupe
Went out to start my car two weeks ago and found the battery was dead. I put it on the charger and it would not take a charge, so... I went to my friendly Sears store and got a new battery (no charge, under warranty).

This week, while stopped at a light, the car died. When it started, the dash volt guage read 11.7. The next morning the car would not start at all. I recharged the battery and took it to an O'Reily's and had the altenator checked. They tested the battery and the alternator with a multimeter. The battery showed as OK, and the alternator showed low charging.

I took out the altenator and asked them to test it again. On the instore test machine, it showed that it was charging at 10 volts.

I bought a new one. I asked them to test the new alternator on the same machine before I left the store. It showed that it charged at 14 volts.

I went home and put the new alternator in the car. I went back to O'Reily's and asked them to check the new alternator on the car. On their multimeter,the battery showed good, and again the new alternator was low charging(?).

The battery cables are clean and tight and all the connectors on the alternator are tight. The drive belt is taunt.

When I drive the car with the new alternator installed, the dash volt guage shows 13.8 when driving and 12.2-12.3 when idling. Could you'all tell me if this reading is a normal voltage range or do I need to look further.