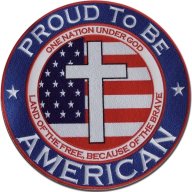 Joined

May 29, 2002
Messages

8,669
Location
Corvette

2012 4LT GS Roadster
Hendrick Motorsports may have Dale Earnhardt in their stable, but they won't be able to buy his trademark No. 8.
Dale Earnhardt Inc. will not be allowed to sell the No. 8 to Hendrick or any other team, according to a report on the Charlotte Observer Web site.
According to the report, spokesman Ramsey Poston reiterated that NASCAR owns and assigns all car numbers and said a team cannot sell numbers on their own accord.
"NASCAR owns the numbers and licenses them to teams on an annual basis," Poston said in the report. "A team may allow another team to use the number for that year pending NASCAR's approval."
Poston said in the report that each year a team submits the numbers it wants to use. Numbers a team has previously been using are usually reissued. If a team gives up a number, it returns to NASCAR for reassignment. Selling the numbers is not an option.
Dale Earnhardt Jr. announced June 13 that he would be joining Hendrick Motorsports in 2008, sparking speculation over what would become of the DEI-owned No. 8 car. Earnhardt said during the news conference that he would like to drive the No. 8 for Hendrick.
DEI spokesman John Story said Monday they were aware of NASCAR's policy prohibiting the sale of car numbers, according to the report. Officials at Hendrick were not available for comment.
Article