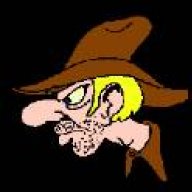 Joined

Apr 17, 2001
Messages

841
Location
engine assembly lube
--------------------------------------------------------------------------------
engine assembly lube needs to be used to protect your engine durring the first few minutes its running to protect the new parts as they start to lap in ,BEARINGS,CAM LOBES, LIFTERS,ROCKER ARMS,AND TIMEING CHAINS/GEARS, DISTRIBUTOR GEARS,ETC. ARE VERY IMPORTANT TO COAT TOTALLY DURRING THE ASSEMBLY PROCESS. first spray the contact surfaces with this ultra penatrateing moly-disulfide lube the carrier in the spray can allow the moly to soak into the metals surface,this stuff has been proven to coat the inside surface of rifle barrels and drastically reduce wear and friction even at temps of over 500 degs(F) and at pressures over 50,000psi,this forms your base layer,moly disulfide greatly increases the load and heat carrying ability of the lubericant and coating the surface with a layer of ultra-fine 20 micron moly before coating things with the lube gets the moly into the metal surfaces (check out the electron microscope photos) next use a good assembly lube that contains moly disulfide and/or zinc dialkyt-dithiophosphate both of which greatly add to the extreme pressure and heat resistance on the bearing or cam lobe surfaces.
heres some sources;
http://www.msmoly.com/
http://www.mrmoly.com/catalog.html
http://www.schaefferoil.com/data/221.html
http://64.90.9.168/cranecams/pdf/214e.pdf
http://www.cranecams.com/instructio...ain/camfail.htm
these are proven Anti-Wear Agents
These agents prevent wear due to seizure or rubbing surfaces. Compounds such a zinc dialkyt-dithiophosphate break-down microscopic hot spots and form a chemical filter which eliminates metal-to-metal contact.
also read this because the quality of the oil you use also has a big effect on how your engine wears during its lifetime.
http://www.micapeak.com/info/oiled.html
REMEMBER WHAT YOUR TRYING TO ACCOMPLISH IS THE TOTAL PREVENTION OF METAL TO METAL CONTACT, AND ONLY THE BEST ANTI-WEAR LUBERICANTS PLACED BETWEEN CONTACT SURFACES AND FLOWING INTO THE CLEARANCES CAN DO THAT !
BTW DON,T FORGET TO PRELUBE THE ENGINE WITH AN ENGINE PRELUBER WHILE TURNING IT OVER BY HAND UNTILL OIL FLOWS FROM ALL THE PUSH RODS ONTO ALL THE ROCKER ARMS BEFORE STARTING A NEW ENGINE! and make sure your oil and coolent levels are correct too!