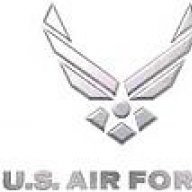 Joined

Dec 11, 2003
Messages

43
Location
Corvette

'69 Fathom Green Conv and '63 Tuxedo Black Conv
Hi all,
I am the proud owner of a '69 vert and am on the verge of buying a '63. It's got the correct block and most other engine components. The suspension has been upgraded using NOS, and when I took her for a spin, she was strong! It also includes the hardtop and a slew of spare parts from Ecklers/Mid America, etc. Now as for the negs...the cars soft top is a mess. Definately needs some bow work done (it does come with a brand new soft top skin) and I see those can be a pain to work on by yourself. Next, the instrument cluster doesn't work, the guages are newer and correct, but the current owner claims they were never hooked up (he claims simle fix). The other main issue I have is the car was originally Daytona Blue w/Dark Blue interior. Car is now Tuxedo Black w/Red interior (I love the Black/Red combo though!)
Anyway I can pick this car up for $28K
Any thoughts on the car and the buy price?
McD