Joined

Mar 29, 2022
Messages

5
Location
Corvette

1965 Stingray convertible Silver, red interior
Hi
thanks for the add to your group just trying to orient myself with all the forums. I am hoping to gain some wisdom from the masters out there. I have owned a 1965 Stingray, ragtop since April 2003. My husband had a terminal illness and said his life would not be complete unless he owned a Corvette. I gave him my kitchen money and said babe you go get that car.
We had been restoring cars since we were young. i was 18 and I helped with the restoration of a 1962 Acadian, the Canadian Version of the Chevy II.
I became a widow in 2008, I kept 2 of the cars we had a 1965 Mustang Fastback and the Corvette. I honestly thought I would sell them when he passed but the cars had been such a big part of my life I didn't want to loose that too. Being a widow at 46 sucked but my hubby was able to restore that car he purchased it from a fellow in Ottawa and had it shipped to Surrey, BC by Rail. It was delivered to us on our Sons 16th birthday. The great thing was my hubby and son were able to rebuild the motor and put everything back to stock. They removed a 1977 small block and put ion a 327 - 350HHP. The wiring was complete redone, the care was restored and he got to drive it a lot before he passed. The two boy went on a road trip to the Okanagan, and I stayed home with my twin daughters we had a chickfest pool party.
IO am so grateful that they had that time together. Now I drive the "Kitchen", I call it a Corvette therapy day when I take my baby out for a ride. the Rumble of the motor always does my heart some good - I moved to a small town, Vernon BC population 42,000. There is a large car culture here. We are just down the road from the hit TV show - Rust Valley Restorers.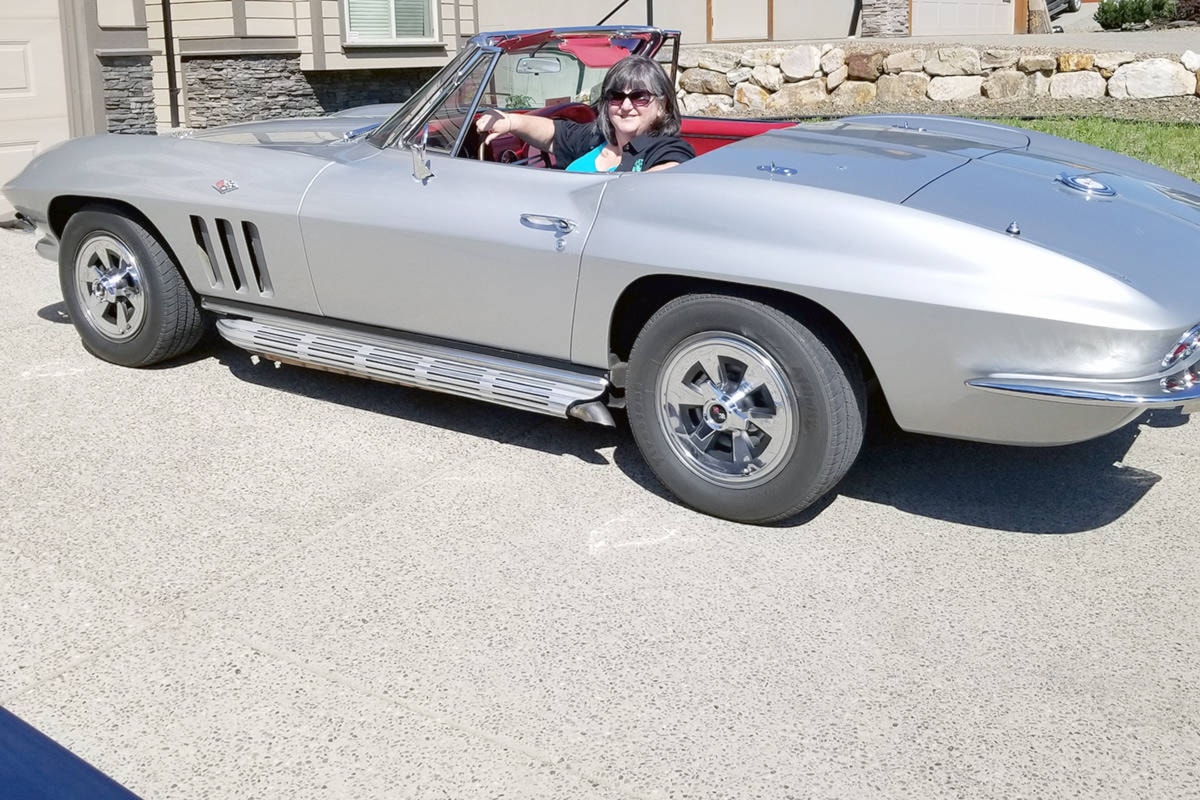 24th annual Vintage Car Club of Canada's local chapter's annual Father's Day show, June 17

www.pentictonwesternnews.com