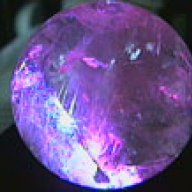 Joined

Feb 13, 2001
Messages

3,471
Location
Corvette

88 Convert ( SOLD ) /1973 coupe 4 speed/1964 Vert!
So the retired couple found a buyer... the cars gone ( to a VERY GOOD HOME )
And I'm searching again...here's what I've found
( Just today)
Rough Numbers
$20K /72 months/12% APR / $391.00 A month = $97.75 a week
YIKES!
Awwww the kids don't need to eat!
Collector car Trader
1964 CHEVROLET CORVETTE CONVERTIBLE
,project,no motor or trans.flared fenders,glassed in headlights,6 tailights,hoodscoop.nice orig. chassis.orig.interior and softop.46000 orig. miles,in storage since 1970.(day)412 8298283. (412) 271-5671
1963 CHEVROLET CORVETTE CONVERTIBLE, no motor, has new trans, basket CASE, project CAR, $9000 (918)261-4663 BROKEN ARROW
1963 CHEVROLET CORVETTE,CONVERTIBLE, 350, 4-speed, custom clam shell hood/lights, side pipes, custom wheels, runs good, sounds great, only $19500, 01303, call Will at Gaylord Leasing Co. Denver, Co., 303-748-7748, dealer ( I like this one )
1963 CHEVROLET CORVETTE, no hit body, 41500 miles, needs restoration, $18500,
(248)476-3915, (248)910-5232 FARMINGTON HILLS MI
1964 CHEVROLET CORVETTE, COUPE, partially restored, numbers matching, 3 speed, dayton blue, call for details, $15500, (248)476-3915 FARMINGTON HILLS
1964, CHEVROLET, CORVETTE, $19,500, nom, 4speed, new top, side pipes
www.cannons-corvettes.com,
(252)-435-2212.( No pix available online )
1965 CHEVROLET CORVETTE, CONVERTIBLE, non-original motor, 4 speed, needs restoring, must sell, $14500 or best offer, (248)670-4319 STERLING HEIGHTS
1965 CHEVROLET CORVETTE CONVERTIBLE -
V8, 4spd, disc brakes, stored 15 yrs, project, currently paint & int removed for restoration, $16,900, (858)630-9573 REF:QFDRX
San Diego, CA
Wife is ready to shoot me....
but I've been bit HARD for this one, MUST HAVE C-2
MUST HAVE C-2,MUST HAVE C-2,MUST HAVE C-2,MUST HAVE C-2,MUST HAVE C-2!!!!!!!
"Stipmy...I'm hurting"
Ren
Mike