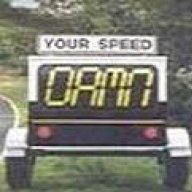 Joined

Jan 7, 2005
Messages

146
Location
Corvette

2004 Torch Red Coupe
Here's my problem. I am an empty nester with well established,self supporting children. My wife and I have the following vehicles - 2004 Corvette, 2007 Cadillac DTS Platinum, 2005 Chevy Tahoe Z-71, 1998 Chevy CK 2500 4x4 pickup (tows boat), and a 2003 Triumph motorcycle. Yeah, 5 vehicles for 2 people, but each one has a necessary (at least for us) special purpose. I want a new 2008 Corvette, but I don't want to sell my 2004 as I have spent about $15,000 on modifications to get it the way I like it. My wife says, one Vette is enough.

The only good arguments I have are 1) I need a roadster (convertible - I really do because then I get to haul around teenage beauty queens in parades, but can't tell the wife that reason), 2) the 2008 looks like it may be a great investment (I have a loaded Z-51 already picked out - how many stock 430 hp Vettes have been or will be made?), 3) the Vette gets great gas milage, 4) I can afford it, 5) I am CFO of a business that owns a Chevy dealership and I can get it at cost, and 6) I have a GM mastercard with considerable credits to use.

What other agruments can I use to get another Vette?