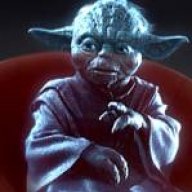 Well-known member
Administrator
Joined

Oct 12, 2000
Messages

4,884
Location
Corvette

1981 UL5
RARE's lic is due in November.
Yesterday I got the renewal sticker. So today I went out to my shop and fired up RARE and backed her out of her private storage. She awoke from her slumber with the mellow grrr of those magnificent "flow master 40's".
I could hardly see out the windows :eek the dust was amazingly
THICK!!!
Once on the driveway I hosed the old girl off, wipped her down. Ah what a beautiful C3
Down to get RARE her annual check up (State Safety Inspection). Passed with flying colors. The young guys at the shop ALWAYS argue over who drives her into the bay, and then out and around the building back to the front

It ALWAYS put a
on me and RARE, ALWAYS!!
When the young man came with the keys, he said "Mr. Dougherty, do you know how many miles you have on your Corvette, since last years inspection??" Uh, not many

"Mr. Dougherty you have 1.4 miles since last years inspection... :duh... Guess that accounts for the 1/4" of dust :ugh
The guilt set in as I fired RARE up to head home. I headed over to the gas station added 2oz of Stabil and 10 gallons of gas. Called Ma and told here I was headed out to Vintage Auto Haus. Told them to Detail the ole girl and make appreciated again.
Called Ma and she came an picked me up. RARE is getting the works.
A complete DETAIL, inside, exterior, undercarriage and engine... When Ma goes to the Hair Salon (barber shop for us guys
) I always say another Hair, Face and Nails appointment, so when Ma asked what RARE was doing at Vintage Auto Haus... I told here RARE is getting a Hair, Face and Nails treatment
They told me it could be done by Saturday. I said no rush, she is going home put in the GARAGE from now on with a NEW FLEECE LINED COVER....
probably until next November :eek
This is the least miles I have put on RARE since the first year I brought her home. That year she spent most of that first year up on jack stands getting a complete make over.. once that was done we made 2 trips from Modesto, California to Bowling Green,Ky, 1 trip from Modesto to Auburn, IN then from Amarillo, TX to Colorado Springs, Co and 1 trip from Amarillo to Nebraska to Bowling Green with a same route return trip..
All I can say... hearing that OLD Carb 350 fire up, and those Flow Master Mufflers rumble and then engaging the clutch and going thru the
4-Speed
and listen to the Quadra Jet open along with the rumble of the exhaust... Life don't get any better!!!
We sold our 2003 Anniversary Convertible. ABBY is the FIRST Corvette I have sold and not felt any pangs of regret. ABBY was a very
nice
car, but nothing beats an old Quadra Jet flexing it throat and THAT 4-SPEED...
I think RARE is happy now to be the lone Corvette and retrieving her place in the GARAGE once again
:dance
Bud