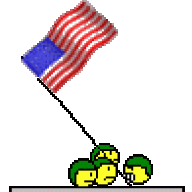 Joined

Dec 4, 2004
Messages

242
Location
Corvette

1965 Coupe
I got everything back apart, I did not have any luck trying to sell the frame and front suspension so I am going to stick with it for now. I have been side track working on my Mom's 63 Impala. Were doing a resto mod on it also. You will be able to see the frame in the pictures with mine.
I think I found a local guy to do the body now so I hope I might get it done by years end.
That's my Rims in the back ground. Rears 17X10 4 3/4 backspacing with 285/40 X 17 and fronts 17X10 4 3/4 backspacing with 275/40 X 17
Here's a peek of mine with 63 frame next to it. The reason it so low is we have air ride suspension on it. Of course, we have a V6 that's been stroked, alum. heads, roller cam, and a NOS 6-pack fogger setup thats adjustable from 75-500hp. Backed up with 200r4 and Ford 9" I put all the goodies in it.
My mom's car, guess that's were I got the speed gene from.

It Friday so I thought everyone might enjoy a picture or two.
In case you would like to see more of the major overhaul of the 63:
http://rides.webshots.com/album/554626206IGkeLF
Chuck