Brand new car , but with defects from factory ... Haze! BIG TIME!
At first look the car finish looks "perfect", but is not.
Mission: Focus on Paint, remove haze and light swirls , random scratches and deep scratches.
the car is a daily driver!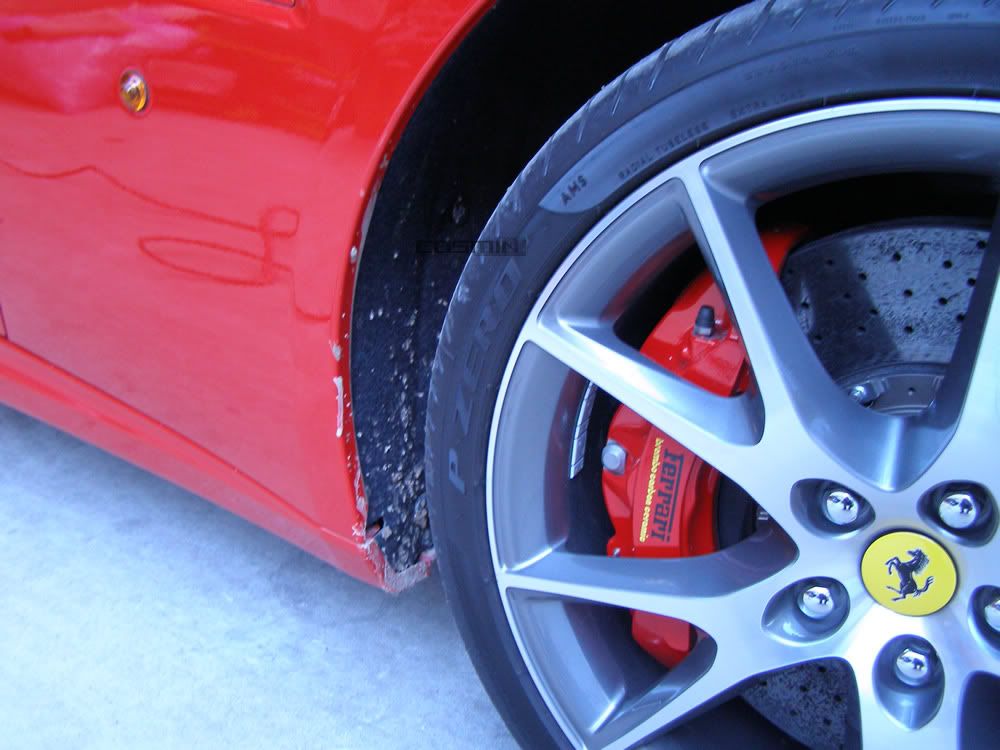 Car got a good jet of water to remove any loose dirt from it, after that the wheels got some foam action , i use a solution with dawn , apc+ and hyper car soap for foam to remove all the previous wax from the paint.
the wheel walls got some brush action and was dress with 303 protectant. the weels got optimum car wax.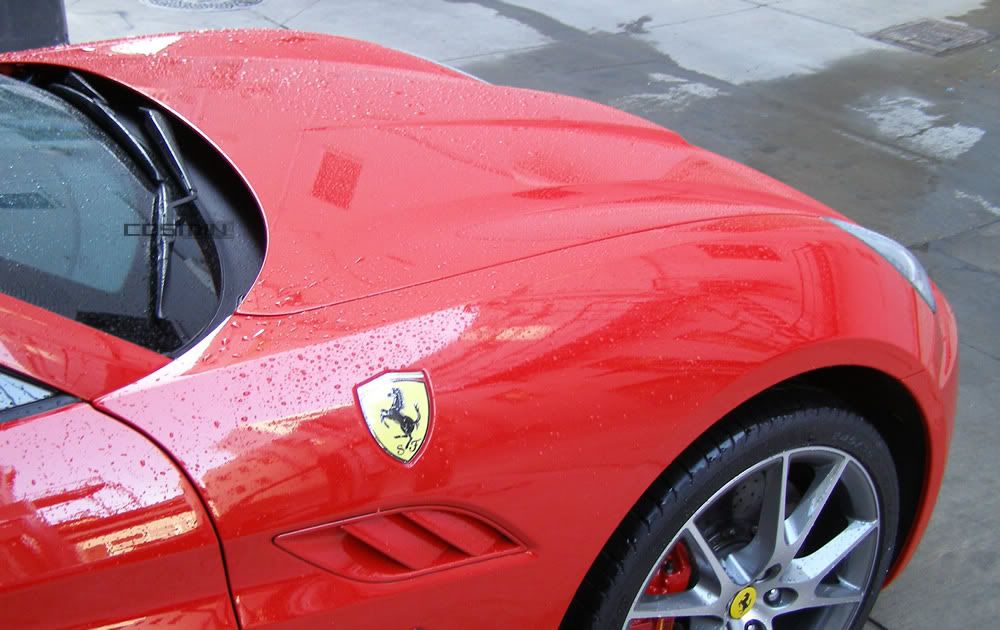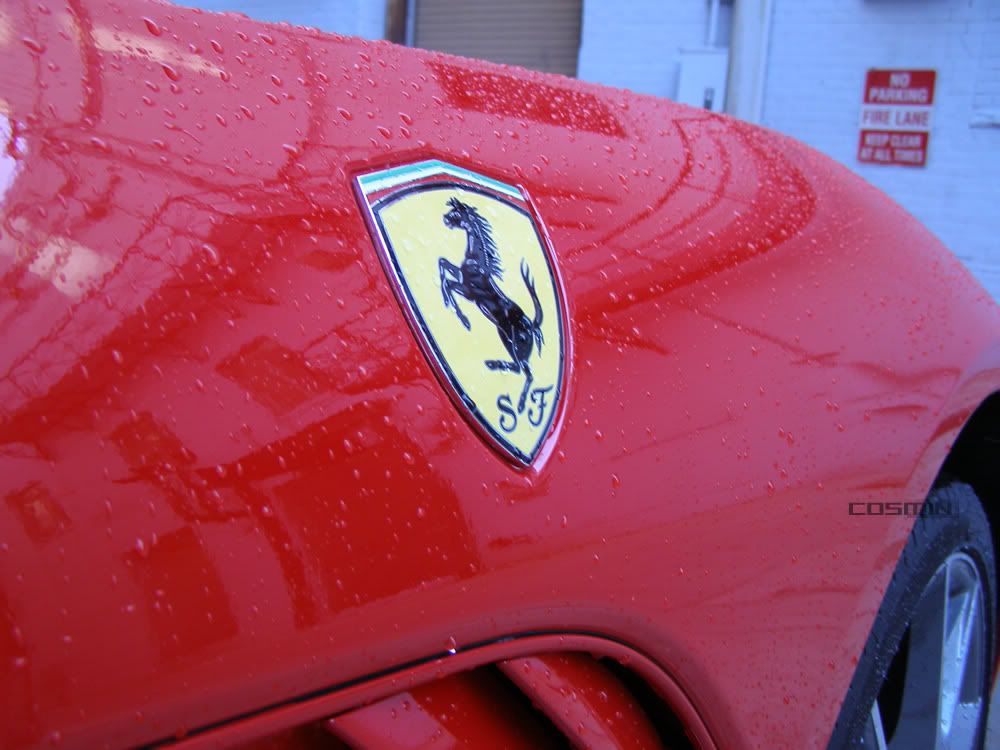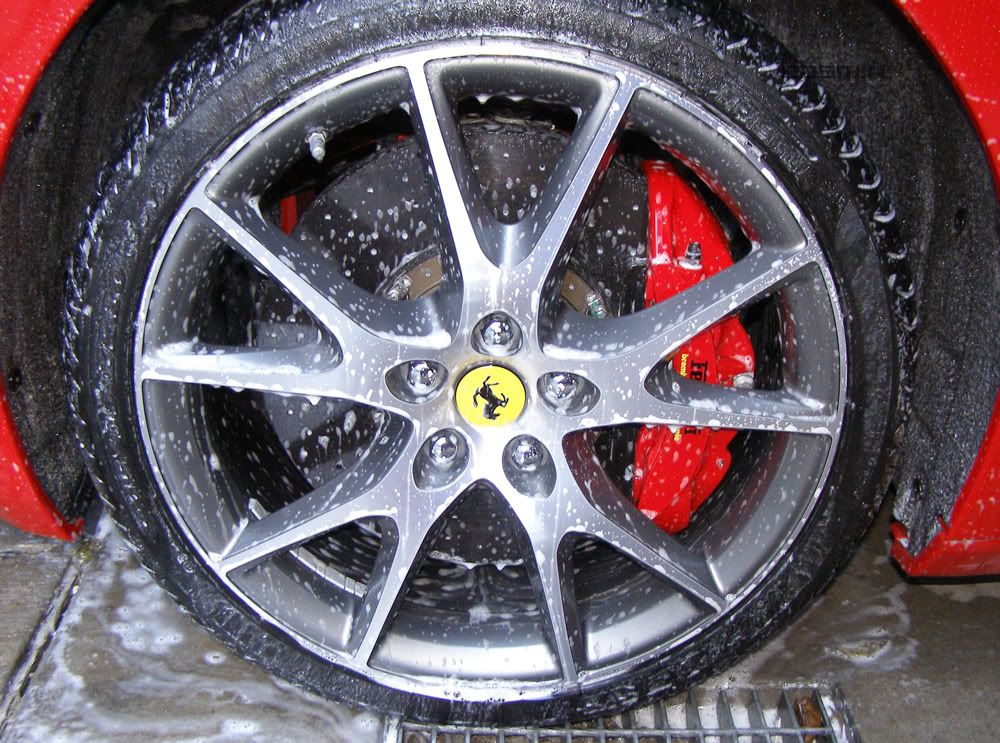 Foam Action
The car got dry with blower , 20 minutes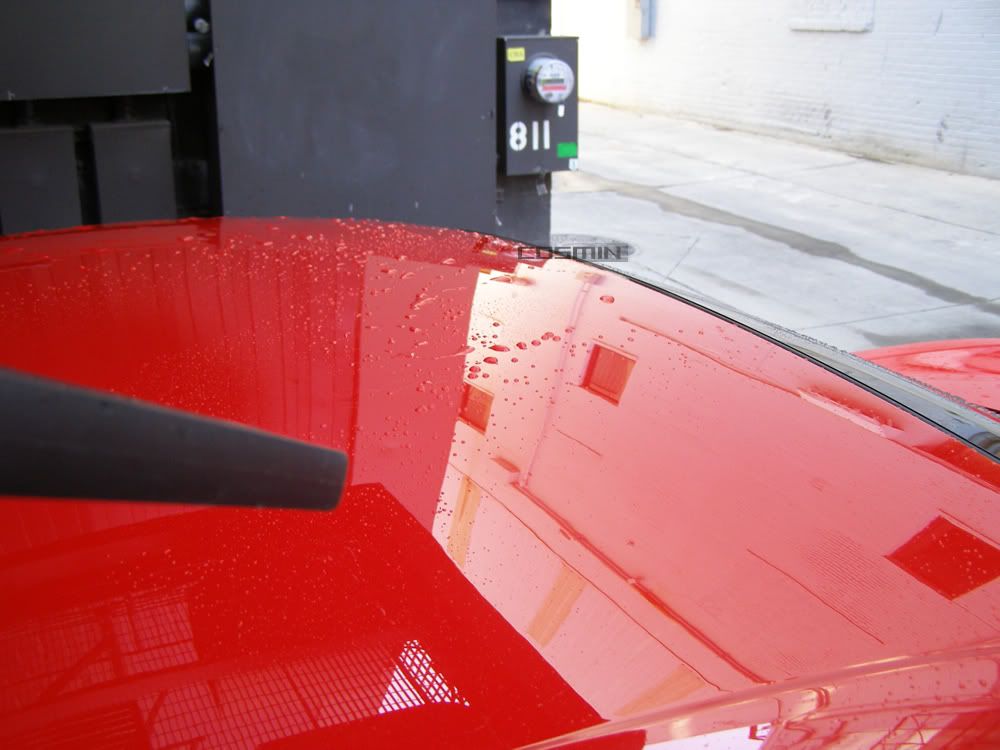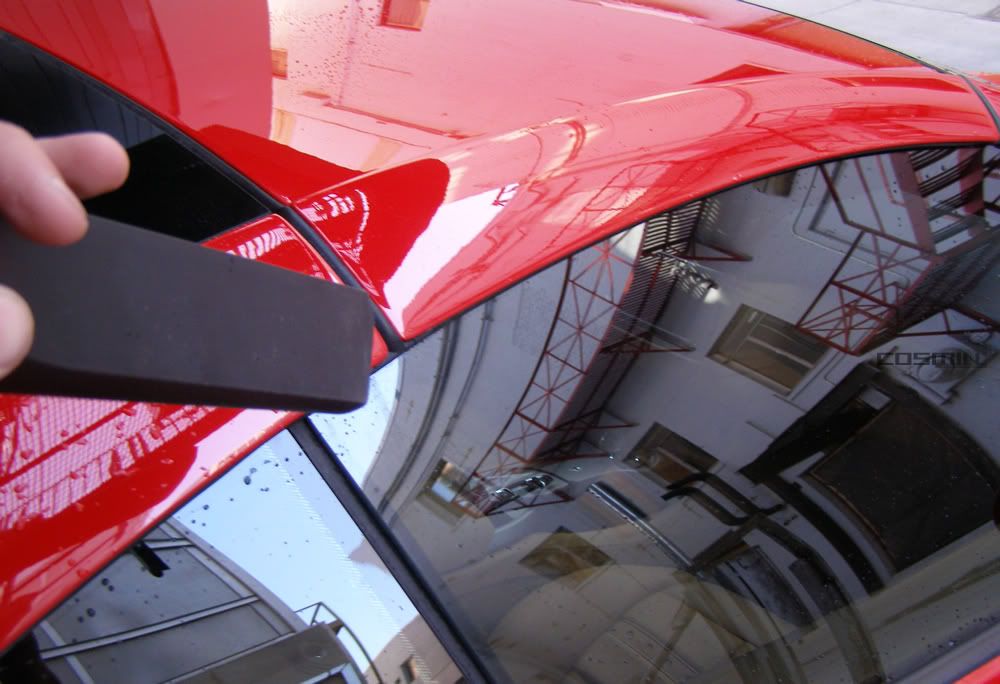 after dry , i tape most of the panels lines and rubber trims, also the hood, mirrors and front 1/4 panels was clear bra , so got tape too.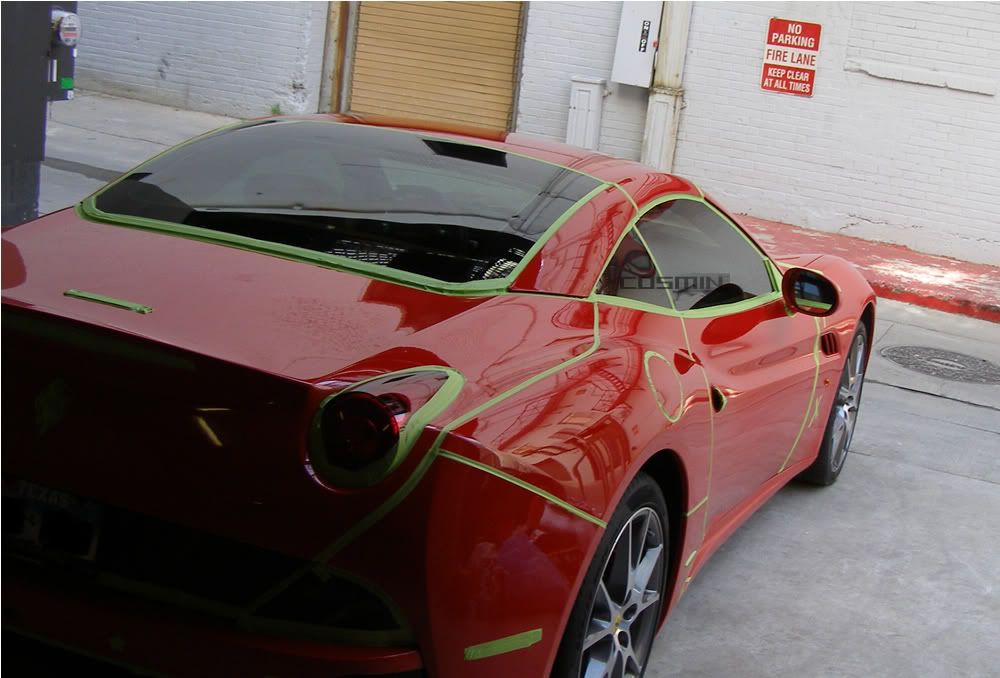 i pull the car inside and use Led lights , halogen and Camera Flash to see the defects ,
I WAS SCARED!
is like a horror movie on such car.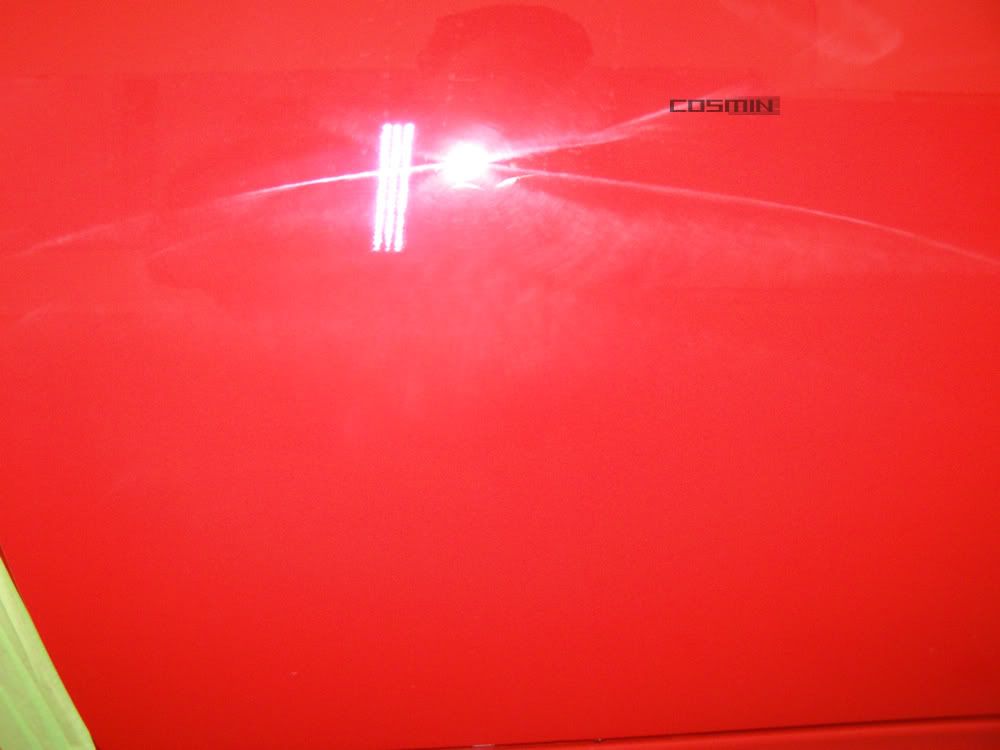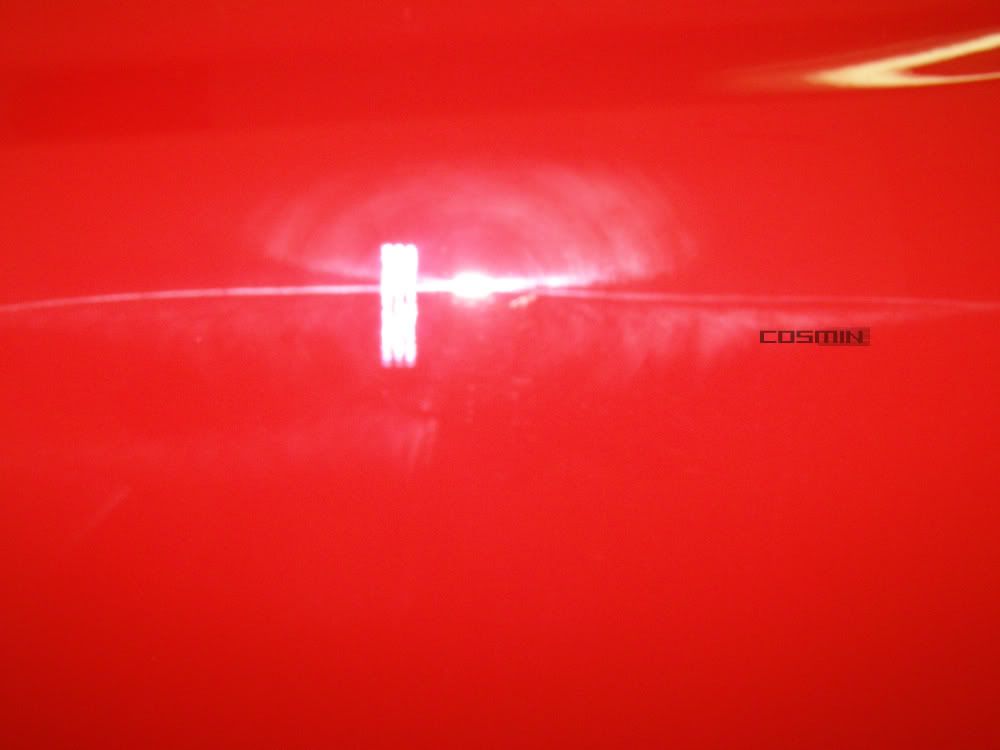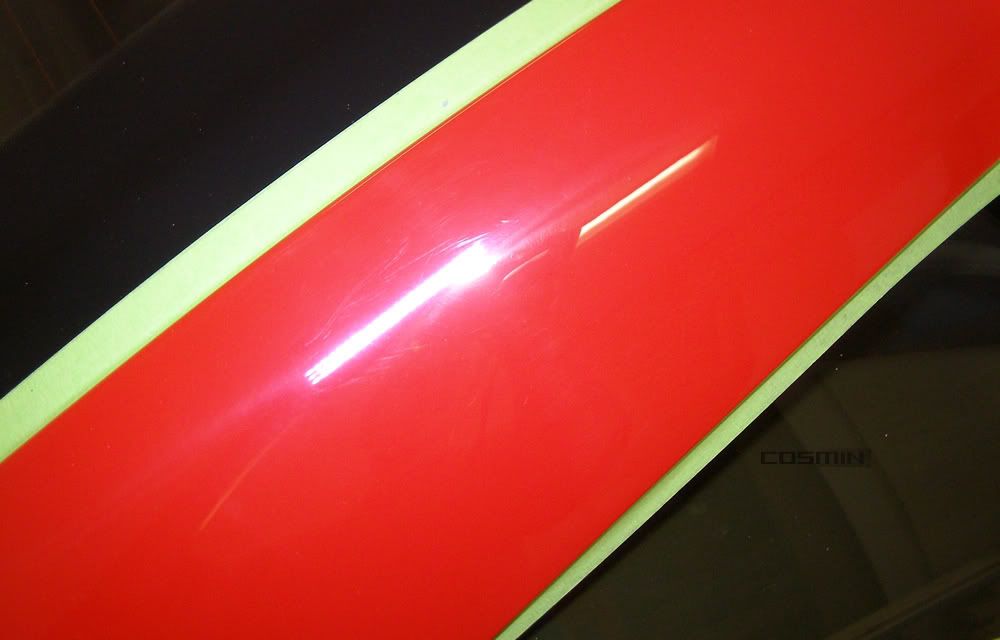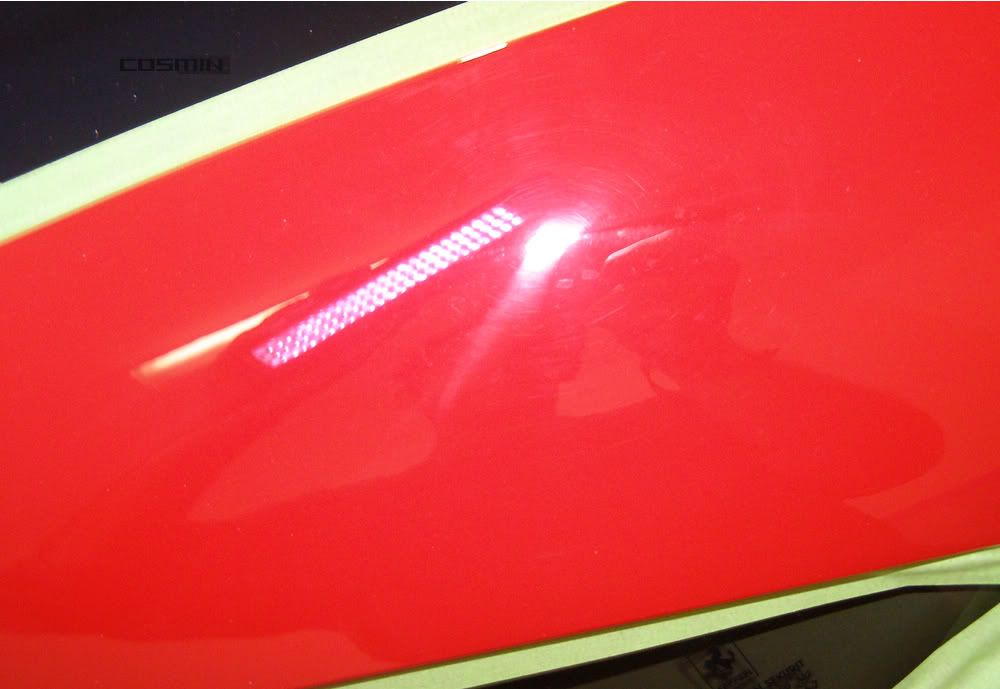 The first thing i did was to remove 2 scratches from the rear panel , i use some meguiar`s 105 on a microfiber towel and i rub it by hand till disappear and i fallow with dual action polisher with polish pad and meguiar`s 205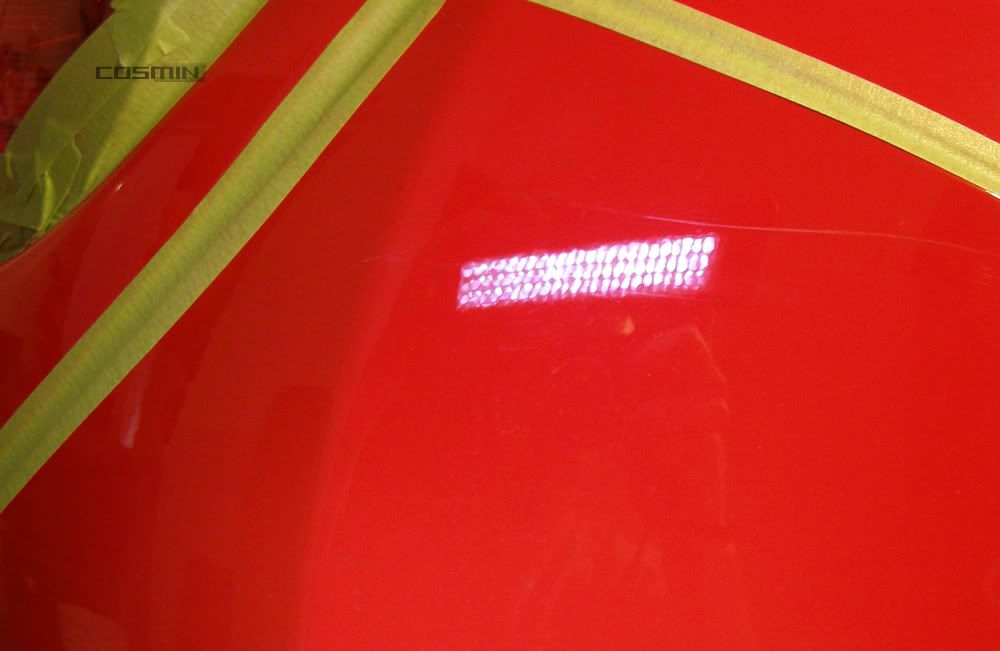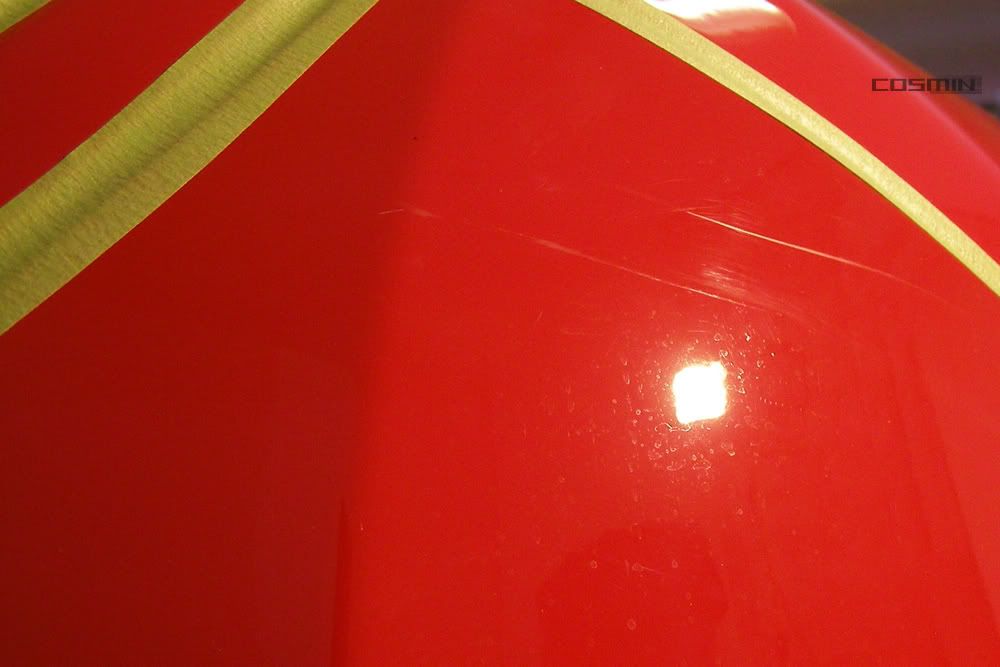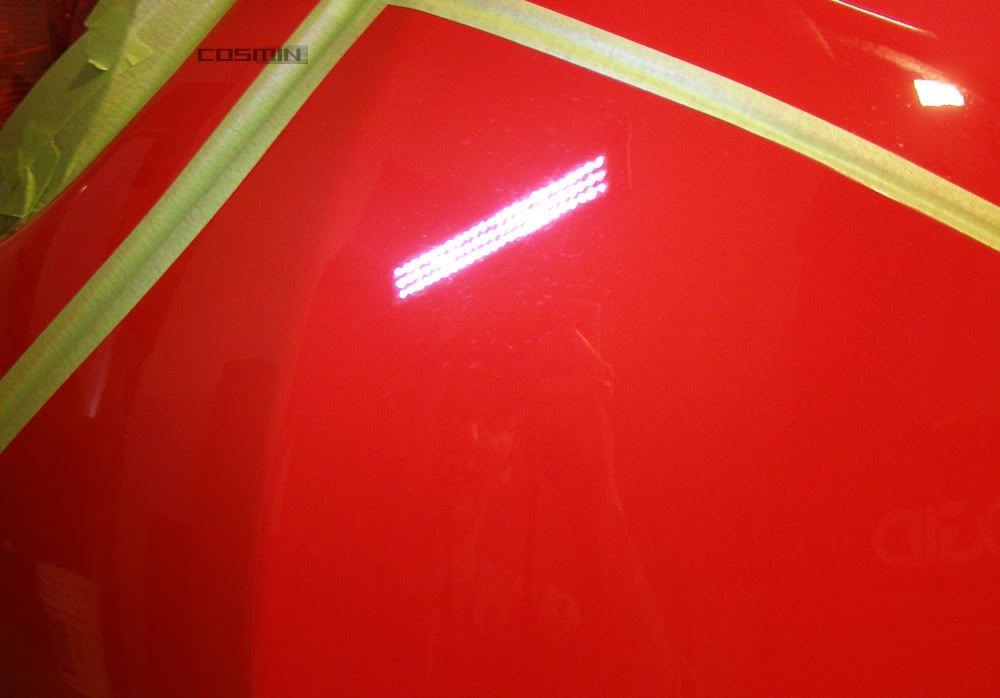 Next step was some random scratches on driver door where i use Meguiar`s 105 and polish pad fallow by meguiar`s 205 on polish pad
all with dual action polisher.here is the before/after pic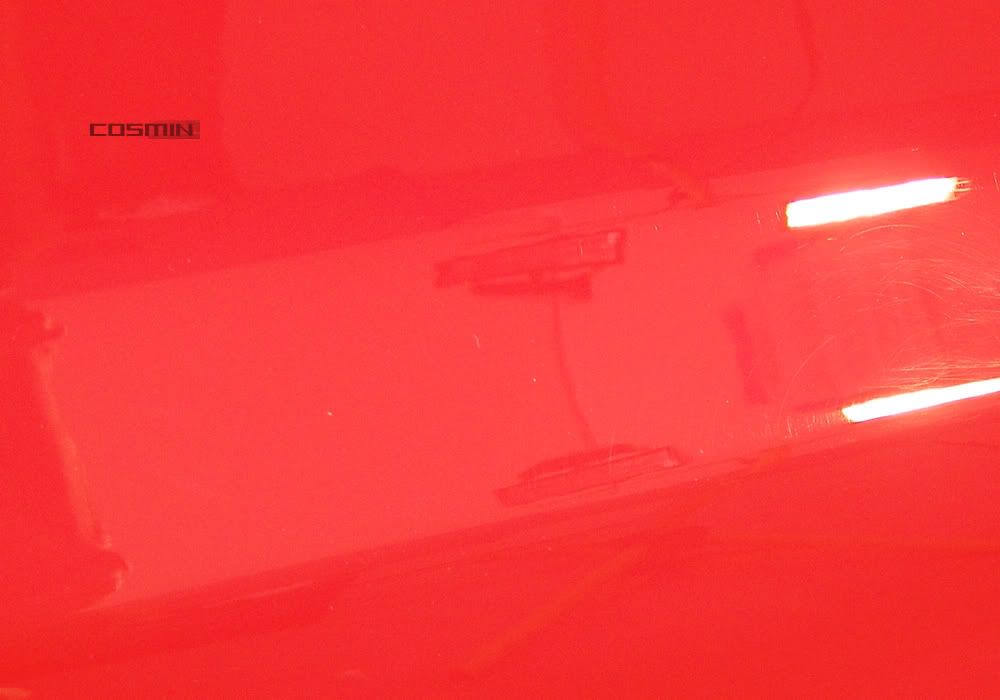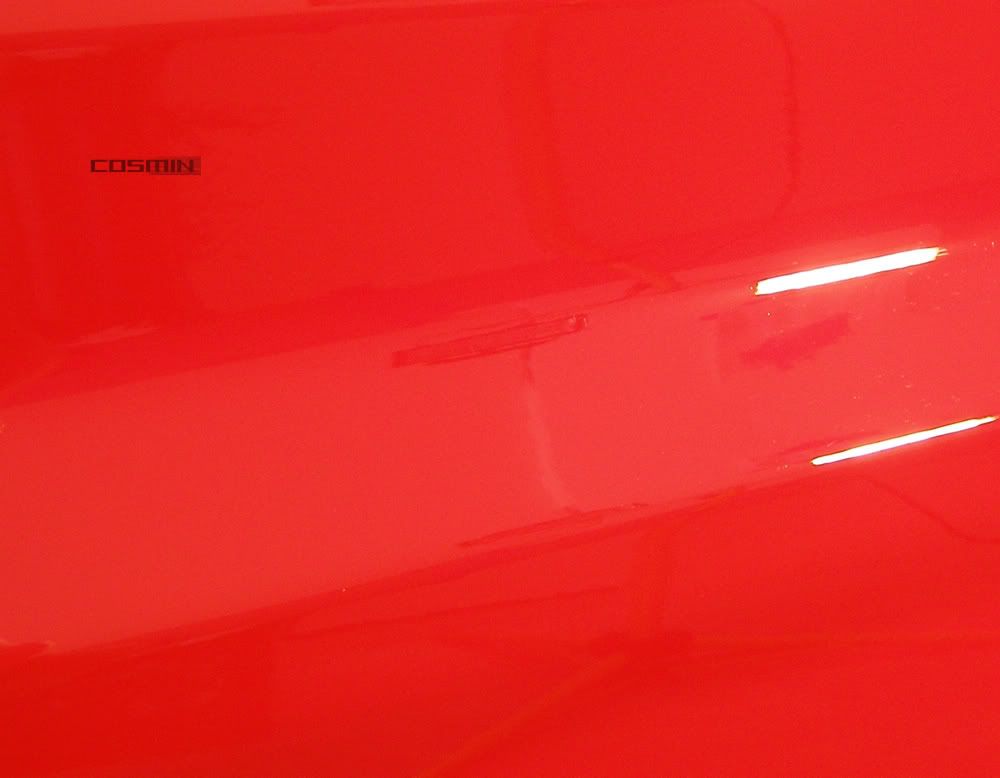 everything else got 1 or 2 passes with meguiar`s 205 on polish pad.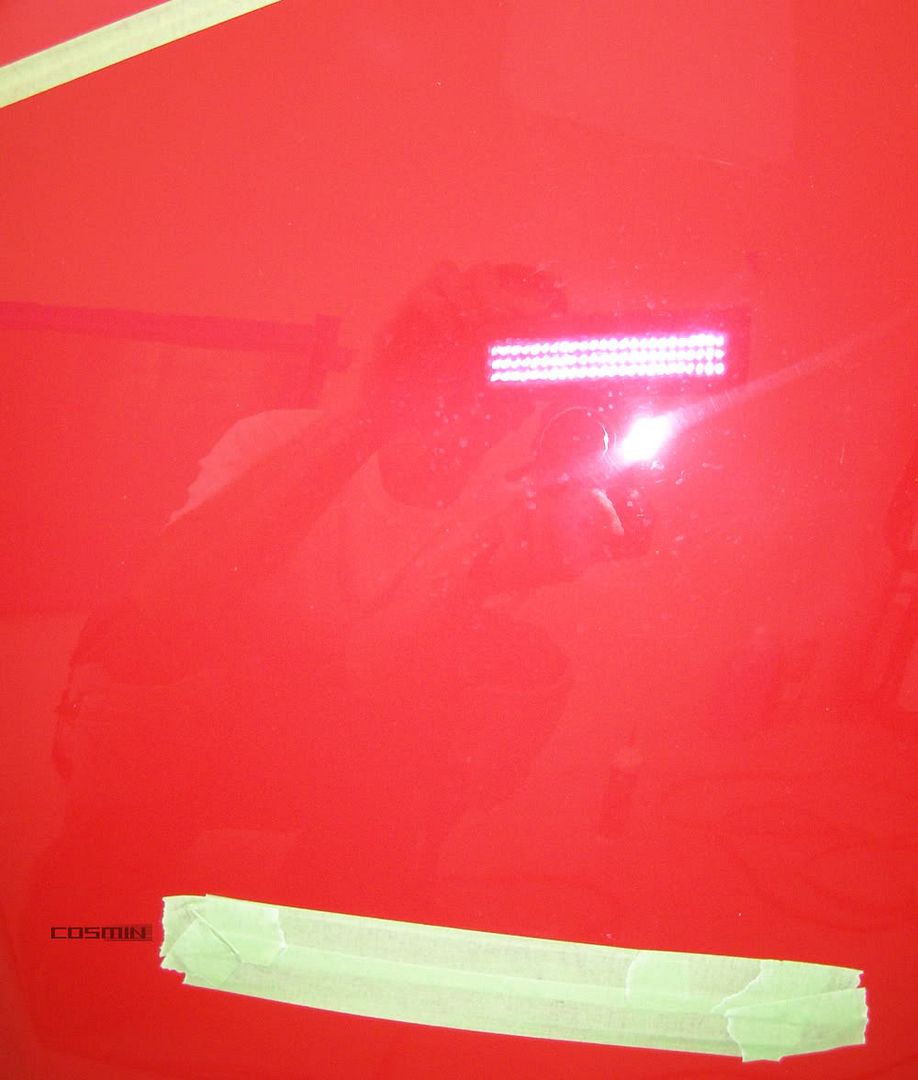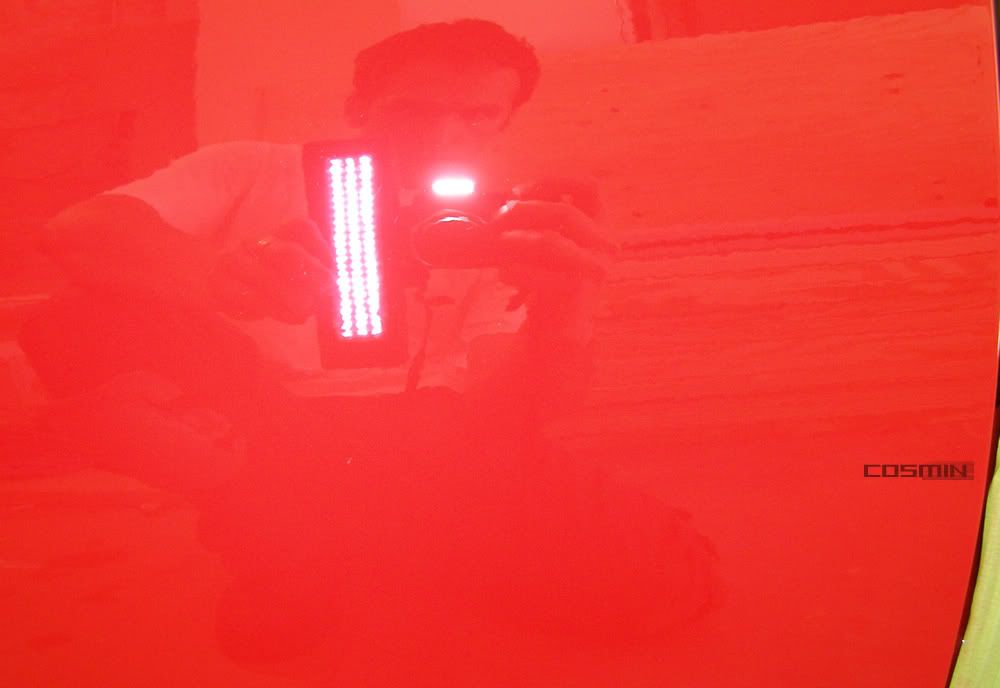 When done with polishing i remove all the tape clean windows , and i apply protection: 2 coats of blackfire done with microfiber applicator.
Clear bra got clean with plexus , and as protection opti-seal , also all the lights got opti-seal.
Here are the AFTERS , with some sun shots too