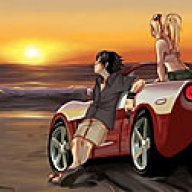 Site Administrator
Staff member
Administrator
Joined

Sep 16, 2000
Messages

13,718
Location
Corvette

1990 Corvette ZR-1
Log On With Mid America Motorworks
Aftermarket company continually adds products and features to
e-commerce site

Effingham, Ill. – (March 24, 2016) – Since launching a cutting-edge
e-commerce website in 2013, Mid America Motorworks has continued to implement revisions that keep the site at the forefront of the hobby. The aftermarket parts and accessories company has added some 5,000+ new products to the website since January, giving Corvette enthusiasts good reason to visit often.

When you click on the home page of the site, you'll notice the Left Hand Navigation, which gives you a quick glimpse at the product categories available on the site. A similar Navigation along the top of the site invites visitors to check out Click-n-Shop Catalogs, MY Corvette Story, the Club Hub, the High Mileage Club, Shop By Brand and more.

From the home page, the whole site continues to provide information and product detail that not only helps Corvette owners select the right items for their cars, but also gives them fun tidbits, technical tips and instructions to give them a value-added experience.

On an individual product level, tabs are included that provide detailed product descriptions, parts needed to complete a project, suggested parts that you may want to replace at the same time, installation instructions, photos, videos, articles and documents that help you choose specific colors on certain items and make an informed decision about what parts and accessories you need for your Corvette.

An intuitive search feature lets you select either the generation or specific year of your Corvette before typing in a part. As you type, our website determines what you're looking for and provides categories that might fit your search. The website also includes the option to Shop By Brand, making it easier to find some of the most popular brands for aftermarket Corvette parts.

Drawings and diagrams are used on the product level, as well as clearly defined quality levels that span daily driver to show-worthy restoration, to give you peace-of-mind that what you find on the website will be the same part that arrives at your doorstep. These are only a few of the upgrades being made to the current version of the website. Visit www.mamotorworks.com to check it out, and be watching for the newest version of the Mid America Motorworks site, with great new features and even more tools to help you pursue your passion.
<tbody>
</tbody>
About Mid America Motorworks
Mid America Motorworks offers quality aftermarket parts and accessories for Corvette and Air Cooled VW enthusiasts. In their 40 year history, Mid America Motorworks has become well known for their great products and customer service, as well as annual Funfest events. For more information on Mid America Motorworks or to request a free catalog, call 1-800-500-1500 or shop online at www.mamotorworks.com. Follow us on Facebook and Twitter.
<tbody>
</tbody>
<tbody>
</tbody>