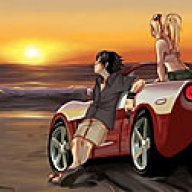 Site Administrator
Staff member
Administrator
Joined

Sep 16, 2000
Messages

13,864
Location
Corvette

1990 Corvette ZR-1
Me & My Car: '66 Corvette Stingray's restoration worth every cent to owner
By David Krumboltz Correspondent
Contra Costa Times
November 9, 2015
The Chevrolet Corvette has an interesting history. It started as a concept car for the 1953 GM Motorama Auto Show in New York. GM management thought Chevrolet needed a model that would put some pizazz in the line.
The original idea was to produce a sporty car using off-the-shelf parts to keep the cost around $2,000 (about $17,600 in today's dollars). A fiberglass body would be used to help keep the expenses low. The first Corvette would have a slightly beefed-up, straight-six-cylinder Chevy engine used in the sedans with a two-speed Powerglide transmission, not a real high-performance combination. Corvette, the name of small and highly maneuverable naval ships, was chosen as the spiffy name needed for the image of the car. The Corvette didn't get a V-8 engine until 1955, when all Chevrolets had that option.
Ten years after the first Corvette was introduced, a completely new, second generation of Corvettes hit the market. The series, often referred to as "C2" or "The Stingray," was produced from 1963 to 1967. This issue's 1966 Chevrolet Corvette Stingray belongs to Guillermo Muniz who, with his wife, Terry, own the popular New Mecca Café in Pittsburg. Guillermo is now living in an assisted-living facility, so it was Terry who told me the history of her husband's favorite car.
"He bought it in 1977 and became the second owner. I thought it was perfect, but Guillermo wanted it 'perfecter.' It was this color (maroon), but he had someone paint it white for some reason, and he didn't do a good job with the paint. Then there was a kid in high school that was nice to my husband and told him of different things he could do to make the car perfect. My husband didn't know anything about mechanics, but he believes in people and he believed this kid was going to do everything he said. So he gave him the car in 1981."
Full Story:
Me & My Car: '66 Corvette Stingray's restoration worth every cent to owner - ContraCostaTimes.com