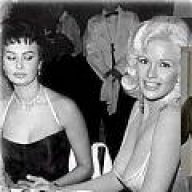 Joined

Jul 6, 2004
Messages

1,171
Location
Corvette

65 SB Roadster, 66 BB Coupe
OK, so when I had the current Muncie behind the original 427, I had no problems. It was rebuilt by Ed Hartnett. It shifted flawlessly.

Out goes the old 427, in goes a zz440 and the trans has never been the same since. Grinds between 3/4 and sometimes wants to pop out of 2nd - but no grinding.

I HAVE DONE EVERYTHING (but pull the side cover). The shifter rods are perfect. I have a lift and can take all day on that one. I have pulled the transmission and gone all the way to the pressure plate - checked everything. I also have a CenterForce clutch and have meticulously checked for runout. Less than .005" Correct throw out bearing. Correct clutch fork. Hell, it worked perfectly with the 427.

The one thing I noticed was that when I pulled the tranny this time, I noticed that the tail was sitting down low on the trans crossmember. I had added shims to the rear mount to equal the thickness of the exhaust hanger that used to be there (I now have side pipes), as I've alwys done. But it seemed the trans was sitting too low in the rear. I removed the shims, the trans does sit higher and it does shift much better but it still has a bit of a grind between 3/4.

I DO NOT beat this car. With all the money that I have into it, there's no way I'm going to speed shift.

What do you think?????