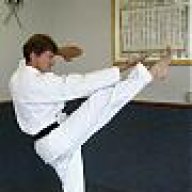 Joined

Apr 5, 2004
Messages

393
Location
Corvette

'81 dark blue
Well I'm not sure if I'm asking for advise here or just venting. Don't get me wrong, I love my '81. It's not too pretty (needs paint bad), but it runs like the wind. Well anyway, here are the two most frustrating problems I have. The first will probably manifest itself in a major way eventually and then get fixed. The other is the one thing that has made the thought of getting rid of the car actually go through my mind.
1. Clunking from the rear end: The guy I bought ther car from lied about a lot of things when I asked about leaks (see problem #2), but one thing he was right about. The differential did not leak at all when I got the car. It was bone dry. The car clunked from the rear end and I found it dry, put in lube and additive to no effect. I then found the right wheel bearing was bad. I replaced it myself, along with the u-joints on that side (which were bad) and the clunking left, for a while. Six monthe later, the same wheel bearing was bad again. This time I had a drive train shop with a Vette specialist fix it. Again, it was quiet for a while. Then the u-joints on the other side went bad. I replaced them. Now I'm clunking again and can't find the sourse.

2. Air and water leaks! AAAGGGGGGGHHHHH!!!!!! I probably need not say more. But after hours of searching, sealing, reading books and threads on the subject, replacing weatherstripping, etc., I'm still soaking wet in the rain and my badly needed air conditionong is sucked out by the wind around the windows and tops.
Oh well, end of venting, have a blessed day, Sensei