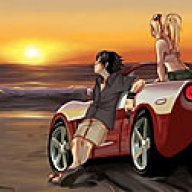 Site Administrator
Staff member
Administrator
Joined

Sep 16, 2000
Messages

13,869
Location
Corvette

1990 Corvette ZR-1
'NCRS Quality' classic cars can't be had for 'Driver Quality' price

Originally published: August 30, 2013 9:41 AM
Updated: August 30, 2013 4:10 PM
By STEVE LINDEN
Long Island Newsday
I look at a lot of cars that are potential candidates for purchase by buyers all over the world. Some customers intend to drive the cars, and some intend to restore them. In all cases I try to be fair not only to the buyer, whom I am generally representing, but to the seller as well.
A perfect example is the buyer who contacted me to look at a 1966 "427-425 Big Block" Corvette that was being sold by a dealer who is not a Corvette specialist. The buyer's instructions to me included "The car must be absolutely flawless. Note engine number, transmission number, rear end number, carburetor number, distributor number, diameter of sway bars, location of hood hinge mount, and clutch diameter. The line from the oil pressure gauge to engine must be steel, and the front spring tags must read "3888250." The fuel line at the engine must end with a 90° bend 6 inches in front of the idler arm mount. The differential yokes must be tapped with bolt on caps, and throttle lever must curve back from the pivot toward rear of car. There should be no aluminum expansion tank and the mounting holes must be filled from bottom. The battery cables must have a riveted cable clip near passenger side of tunnel opening, and there must be a special label on the back of the tachometer in the instrument cluster."
Clearly this buyer was expecting a show quality car that had been judged at a national level. The price tag would almost certainly exceed $100,000.
Full Story:
'NCRS Quality' classic cars can't be had for 'Driver Quality' price