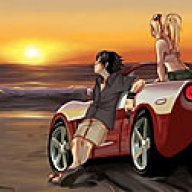 Site Administrator
Staff member
Administrator
Joined

Sep 16, 2000
Messages

13,779
Location
Corvette

1990 Corvette ZR-1
Hey Gang
I'd like to ask a favor for a new ZR-1 owner who has a BIG problem. He was recommended to us by several of you and it's a good thing you did.
He just recently purchased a 1990 Red/Black ZR-1. It shows only 9600 miles so he paid a great deal for the car from a used car/collector car lot in Florida who will remain annonymous at this point.
After close inspection of the car and a full list of complaints, it was clearly evident to me that this car may have had an odometer set-back. Without going into all the details, I have documented beyond a reasonable doubt that the component which holds the digital odometer information has been replaced with special circumstances.
Here's what I would really appreciate: Could all of you send this to ANYONE who might have any information regarding this vehicle. Corvette shops, registries, email lists, friends, etc., etc. who might have any info on the car. Hypothetical of course, but I might believe the previous owner may belong to some C5-C6 group if he traded to a newer model.
Let's just see how good our network is shall we? If we can find a previous owner and document the miles, we can nail this guy.
Again, the vehicle INFO IS AS FOLLOWS:
1990 Red w/Black interior
VIN 1G1YZ23J4L5802849
Please send any info to my email:
Jim@AMofBG.com
thanks gang!!
jvd
p.s. If anyone knows Sue Merow she may be able to check the ZR-1 Registry's data banks.