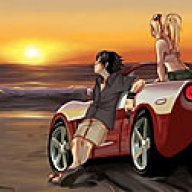 Site Administrator
Staff member
Administrator
Joined

Sep 16, 2000
Messages

13,906
Location
Corvette

1990 Corvette ZR-1
Neil Armstrong's Corvette gets a makeover
Merritt Island man restoring astronaut's ride
2:00 AM, Nov 5, 2012
FloridaToday.com
<object id="flashObj" classid="clsid
<embed src="http://c.brightcove.com/services/viewer/federated_f9?isVid=1&isUI=1" bgcolor="#FFFFFF" flashvars="omnitureAccountID=gpaper114,gntbcstglobal&pageContentCategory=NEWS&pageContentSubcategory=NEWS01&marketName=Brevard:floridatoday&revSciSeg=&revSciZip=&revSciAge=&revSciGender=&division=newspaper&SSTSCode=&videoId=1942727328001&playerID=1660497384001&playerKey=AQ~~,AAAACOwnf_E~,TgMWB0rOLZ--cYg0rI2dA1nELPgkbrGK&domain=embed&dynamicStreaming=true" base="http://admin.brightcove.com" name="flashObj" seamlesstabbing="false" type="application/x-shockwave-flash" allowfullscreen="true" allowscriptaccess="always" swliveconnect="true" pluginspage="http://www.macromedia.com/shockwave/download/index.cgi?P1_Prod_Version=ShockwaveFlash" height="270" width="480"></object>
MERRITT ISLAND — Aiming a swivel-lens digital camera, Roger Kallins meticulously captured close-up images of the Corvette's wheel well, brake assembly and front coil spring.
The Ormond Beach photojournalist is collecting hundreds of images documenting the restoration of one of America's most unique vehicles: former NASA astronaut Neil Armstrong's 1967 Corvette Sting Ray.
"We have to document every square inch of this car, inside and out. We have to record every single part of this car in its current condition," Kallins said.
Full Story:
http://www.floridatoday.com/article...50014/Neil-Armstrong-s-Corvette-gets-makeover