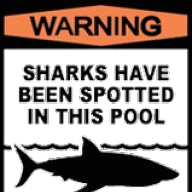 Well-known member
Administrator
Joined

Feb 25, 2002
Messages

4,302
Location
Corvette

ZZ4, 700R4, Steeroids rack & pinion, VB&P Brakes
Kind of hitting on a topic in the roadkill forum, the Caddy Northstar engine came up and I made mention about it. Basically, at one time GM had considered making this the new Vette engine, but for various reasons, GM decided not to use it.

Here's some more food for thought on why it might not be a bad idea...

The new 2004 Cadillac XLR has the 4.6L Northstar 32v DOHC engine. It weighs in at 3600 lbs. Here's what Car And Driver estimates after their preview car:

315 hp @ 6000rpm
310 lb-ft @ 4400rpm
1/4 mi: 14.2 @ 100mph
Top Speed: 155 (governor limited)

Now, that's the specs on a car weighing 3600 lbs! AND...and that's 4.6L versus the vette's 5.7L.

Figure this: Put that engine without a governor, in a car weighing about 500 lbs less! Now, remember the XLR's precursor, the Evoq, had an Eaton supercharger pumping it up to 405hp!

I think there's a question begging to be asked....again...