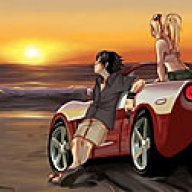 Site Administrator
Staff member
Administrator
Joined

Sep 16, 2000
Messages

13,763
Location
Corvette

1990 Corvette ZR-1
- TRY THE FORUM FAQ FILES!!! -
A lot of your answers can be found in the forum Guidelines. Please try them.
- BLACK DOT FOLDERS
Black dot folders indicate which threads you have participated in. If you see a black dot over one of the folders in a forum, that means you have either started that thread, or you have posted in it. It is merely a way of keeping track of which threads you have contributed to.
- I CAN NOT SEE ANY POSTS IN THE FORUM LISTS -
Are you running an AD BLOCKER? Good chance you are and it is either out dated and is blocking the thread listing as an ad. Either disable it for our site or upgrade the software. BTW...Our site is made free from the sponsors of our site and we would hope you would not block their ads.
- PASSWORDS and USER NAMES -
Please be aware that both the user name and password are case sensitive. So, please make sure you are entering them as such. EsFEa is different than esfea.
Your account also may have been removed fore non-use over a long period of time.
- THE FORUM WILL NOT LET ME POST -
You will NOT be able to post unless you confirmed your account. This is required with new registrations or e-mail address changes to any already exisiting account. You would have received an e-mail to the address you entered asking you to verify the account by clicking a link. If you did not receive this e-mail, you might have entered an invalid e-mail address. But in any case, look for that e-mail if you did not activate for it was sent right after you registered.
If you are new registration and had not activated in over a week from when you registered, your account was more than likely removed and you will need to re-register.
Also, BE SURE your are using cookies for our site and that you have gone into the USER CP area and setup your user options. The site runs on this information and it is only used to help you with the site. We use it for no other reason.
- I DID NOT RECEIVE MY REGISTRATION VALIDATION E-MAIL -
Please be aware that if you use something like HOT MAIL or YAHOO sometimes your account has become inactive or your mailbox is full and you are out of space. Clear your mailbox if full or re-create your account. Then come back to the forum and use the FORGOT PASSWORD link on any page that asks you for your user name or password.
You also might have miss-typed your e-mail address, thus the above will not work at all and the user name you choose is now in use by a dead account. Register with a new user name and correctly type your e-mail address or contact us.
- I FORGOT MY PASSWORD -
Please use the forgot password link on any page that requires your user name and password. You key in your registered e-mail address and you info will be sent to you to reset your password. Here is a direct link to the forgot password page...
http://corvetteactioncenter.com/forums/member.php
- IT HAS BEEN AWHILE SINCE MY LAST POST AND I CAN NOT POST -
Please be aware that once in a while we purge old accounts that have been inactive for over 6 months or so. Please feel free to re-register.
- I CAN NOT POST IN THE CLASSIFIED AD SECTION -
Please be aware that you must be a registered forum member and logged into the forums in order to post in the classifieds section.
- COOKIES File * Auto Login * Last Visit Date & Time -
Please be aware that for the forum to work as it should to track the threads you have and have not seen, you need to be using cookies. You can clear all cookies if logged in by using LOGOUT on the bottom of the main forum page. You then can re-set them by logging back in.
- THE TIME IS NOT RIGHT -
If you are a registered member you can set YOUR time zone under the USER CP area. Please do so. Or, if your time zone is not listed, please choose one that will work for you.