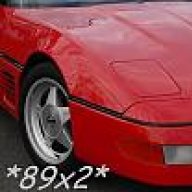 Joined

Feb 18, 2002
Messages

10,357
Location
:eek
Sledgehammer went 254.76mph, and handled/braked well.
This car, which is compared often to the top speed of the Sledge, apparently isn't invicible
hnoes
We've seen plenty of smashed Ferrari Enzos but this is the first time we've across images of a wrecked Bugatti Veyron. Information is sketchy, but it's thought that a pool of water on the road caused the AWD supercar to lose traction and then spin out of control, sending it head first into a ditch on a road near Shepperton in the UK. Most of the cabin section and engine compartment look relatively undamaged, however, it's hard to determine what internal damage to the drivetrain there is if any. Hopefully the driver got out unscathed.

According to the source, this is the first time a private customer has actually crashed a Veyron. Engineers reportedly destroyed two prototype examples during testing, which was part of the reason for the long delays during the vehicle's development.