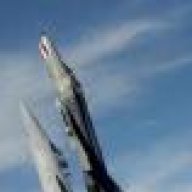 Joined

Mar 14, 2002
Messages

551
Location
Corvette

2016 triple black vert.
I am retiring next week and probably won't be checking CAC as much. Since I bought my 1988 about 13 years ago, one of the first things I do when I get to work is check CAC. I don't post much but do check it every day to gain all the knowledge that is available from everyone here.

Little did I know that when I drew lucky draft number 13 in 1969 that my planned career as a high school biology teacher would change to 42+ years working for the federal government. Combination Air Force/Air National Guard from 1972 to 1993, federal civil service from 1974 to 2005 and then a government contractor from 2005 to present. I ended up doing computer systems analysis work and for the past 25 years or so have helped maintain the Army's wholesale logistics system. Worked with literally thousands of dedicated people (and a few a$$holes along the way).

My plans are to enjoy a little downtime. I've already got a contractor scheduled to begin finishing off my basement (with space for a 70" TV!) as well as new kitchen counters and carpeting. With 3 grandkids now I hope to have more time to watch them grow and maybe spoil them a little along the way. And now I'll have a chance to do more trips with the local club and maybe drive the Vette more. Heck I don't think I put 1000 miles on it this year because of everything else I had going on.

So I'll check in from time to time and see how everyone is doing but I'll certainly look forward to a little "me" time for a while.

Ron
"Baldie88"