Joined

Sep 6, 2012
Messages

45
Location
Corvette

1995 Red ZR-1
I just purchased a 1996 red/tan vert LT4, 14,500 mi. Since I'm going to have fun with it, I removed the original GS-Cs, but they are in such good condition, I think someone would want them. CAUTION: these are 18 years old and NOT meant for normal use, they should be used for show and NCRS judging only. Also, my tire dealer suggested that some states may have laws about driving on tires over a certain age.
Having said all that here's the details. No separations & sidewalls firm, insides look new.
Front left 255 - date code "216" 7/32 left
Front right 255 - date code "226" 6/32 left
Rear left 285 - date code "206" 4/32 left, bar code still attached
Rear right 285 - date code "196" 4/32 left, bar code still attached, GY stamp "1234" on tire for set matches (from what I'm told)
First 2 #s of date code refer to the week of the year & last # refers to year (in this case 1996). So, "216" means made in 21st week of 1996.
I'm going to attempt to attach pics, but if I can't (technologically challenged), just PM me & I'll email to you some great pics. There are more pics, just couldn't get them in.
$300 + shipping/handling
Cheers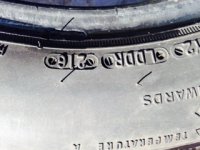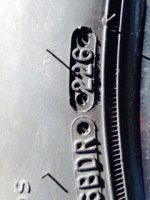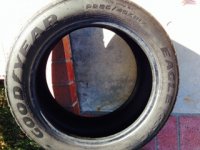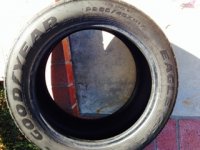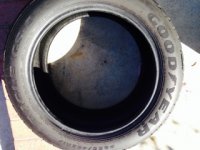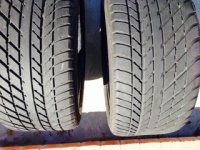 Last edited: