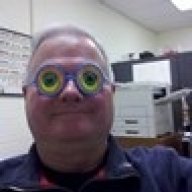 Joined

Jan 21, 2001
Messages

204
Location
Well I finally did it!
I installed Power Effects exhaust on my 85' I received most of my infromation here at CACC (Thanks Ken).
The installation was a snap. They use quality parts and in my opinion, if you can change your oil you can install this system. I ran into a problem because the previous installation had cross threaded a bolt into the catalytic converter. After fighting with that for about 4 hours we still had the job complete in five hours. We did use a lift and I advise anyone trying this to do the same. I did take the car to Exhaust Pros (Rapid City) to have the cross threaded bolt removed. (These guy's are great also) Now to the really great part of this exhaust. I drove around for about an hour in the fully open position and "WOW" what a ride and Sound. The next day I took the real "BOSS" (my wife) for a ride. I chose the fully closed position. She was pleased and so was I, it still sounds great, but at highway speeds you can still have a conversation. She even fell asleep for about fifteen minutes. Pretty Cool! I highly reccomend this system. Joe Markovicz was most helpful and had answers to my questions. They are available to help with the installation via toll free number if you run into trouble.
I've posted one picture on my web-site so far. I have to wait for nice weather!
http://www.gusvette.faithweb.com
check it out.
Hope this may help anyone considering a new exhaust system..
Gus
:cool