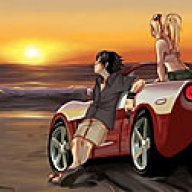 Site Administrator
Staff member
Administrator
Joined

Sep 16, 2000
Messages

13,790
Location
Corvette

1990 Corvette ZR-1
Katech Performance Allies with Endurance Racing Legend Dick Barbour to Produce Corvette C6 Z06 Package
CLINTON TOWNSHIP, Mich. - Katech Performance has made the Corvette C6 Z06 even better with more power and enhanced induction, cooling and exhaust. The C6 Z06 vehicle package (KAT-A4691) promises 600+ horsepower and fine finishing touches for enthusiasts who desire a truly unique Corvette.
To develop the package, Katech Performance consulted with endurance racing legend Dick Barbour of Dick Barbour Racing. Barbour's accomplishments include multiple 24 Hours of Le Mans and 12 Hours of Sebring class victories as well as three Sports Car Club of America (SCCA) championships.
"Katech's own rich motorsports history includes more than 50 driver's and manufacturer's championships," said Caleb Newman, vice president, director aftermarket operations, Katech Performance. "The C6 Z06 package draws from our collective expertise. We've crafted a vehicle worthy of the most astute Corvette aficionados."
The C6 Z06 package features a Katech Performance "Street Attack" LS7 engine with Katech forged 11:1 pistons, solid bushed Titanium connecting rods, upgraded camshaft, high-lift beehive valvesprings, ultra-light titanium retainers and ported cylinder heads. Other modifications include a Katech adjustable billet aluminum belt tensioner, coil relocation brackets and paint-matched valve covers.
"Our Street Attack LS7 produces 600 horsepower for the C6 Z06," said Newman. "That's an increase of nearly 100 horsepower over stock. What we've created is one of the industry's most powerful yet durable and civilized engines. It's a thrill on the highway yet reserved on city streets. Our C6 Z06 is a true 600 horsepower daily driver."
Newman went on to explain that each Street Attack LS7 is hand built by the same technicians that produce championship winning engines for all Katech race programs. Each is meticulously calibrated and dyno-tested before leaving the facility.
Further C6 Z06 engine and exhaust enhancements include a Ron Davis custom aluminum radiator with integrated oil cooler, Goodridge oil cooler lines, high flow air filter, KoolMat race tunnel heat shield, Kooks ceramic-coated headers and a CORSA(r) 100-percent Stainless Steel performance exhaust system.
Katech Performance has enhanced the C6 Z06 transmission with a high-performance clutch and an RPM Transmission Stage IV T56 upgrade featuring 300M output shafts, bronze fork pads and cryo-treated, micropolished internals. Stoptech stainless steel braided brake lines and AP Racing Super 600 brake fluid have been added to ensure the C6 Z06 stops as quickly as it starts.
Inside, a Caravaggio hand-stitched steering wheel with a flat bottom, emergency brake boot and shift knob and boot make known the vehicle's elegant demeanor. Here the driver also will find a serialized Katech Performance manufacturer's plaque.
Katech Performance can transform a customer's C6 Z06 upon delivery to its Clinton Township, Mich., headquarters or can coordinate the vehicle's purchase directly through a dealership. For more information or to request a catalog, call 866-KATECH1 or visit Katech Performance online at
www.katechengines.com
.
Katech Performance, the aftermarket performance division of Katech Inc., engineers and manufactures race-proven crate engines and components for LS1/LS6 and LS2/LS7 engines including solid belt tensioners, coil relocation brackets, cylinder heads, dampers, pistons, push rods, throttle bodies and valve covers, among other high-performance products for the street and track.
Katech Inc. was founded on the need to provide responsive service and skills to factory race efforts in all forms of racing, including the American Le Mans Series (ALMS), NASCAR(r), SCCA SPEED World Challenge, American Speed Association (ASA) and International Motor Sports Association (IMSA). Today, Katech is an industrial leader in advanced racing and high-performance engine development, manufacturing, testing and assembly, and offers support services for the professional racer including boring, honing, fabrication, welding and prototype parts development.
Katech Performance is located at 24324 Sorrentino Court, Clinton Township, MI, 48035. Contact the company by phone at 866-KATECH1 or visit online at
www.katechengines.com
.